Conference Attendees
Ayush Agarwal, Pencil Spaces
ayush@pencilspaces.com
Ayush Agarwal is the Co-founder & CEO at Pencil Spaces.
Shahum Ajmal, Brown University
shahum_ajmal@brown.edu
Shahum Ajmal most recently worked for the KIPP national charter school network as a Special Assistant to the President and the Superintendent in New York. He previously worked in political campaigns as a field organizer. Upon completing his degree, he aspires to pursue a career in urban education management. Shahum is originally from Pittsburgh, PA and he received his bachelor of arts degree in political science and English writing from the University of Pittsburgh.
Hasan Ali, Air Tutors
hasanali@airtutors.org
Hasan Ali grew up in K12 schools surrounded by barbed wires and was lucky enough to attend UC Berkeley where he taught general and organic chemistry to fellow Cal undergraduates and grad school students. It was at Cal where he felt educational inequity and thereafter understood inequity as he tutored at the elite private school and boarding school communities while he applied to medical schools. Air Tutors is the medium through which amazing educators can inspire kids of all skill sets in all communities, everywhere. Their highly skilled and personable tutors can help in all academic subjects and grade levels.
Katie Allen, Tutoring Advisory Board
katthegreat1313@gmail.com
Katie Allen is a 4th grade math teacher in Denver, Colorado. She loves her kids, Malcolm and Joey, her husband Gary, music, volleyball and puzzles.
Maria Anaya, Step Up Tutoring
maria@stepuptutoring.org
Maria Ananya brings over 15 years of experience in educational technology, teaching and learning to Step Up Tutoring. Maria was Director of Teaching and Learning at Global Citizen Year and Director of Curriculum and Assessment at Summit Learning where she designed and scaled innovative curriculum and instruction solutions impacting thousands of students across the globe. Before Summit, Maria worked in educational technology at Pearson Education as well several non-profits. Maria began her career as a TFA Corps Member in East San Jose teaching middle school math and science. Maria earned a B.S. in chemical engineering from Stanford University, a M.Ed. in technology, innovation, and education from Harvard University, and a M.Ed. in educational leadership from the Broad Center. Her passion for learning stems from her parents, who immigrated from Mexico, and instilled in her the power of education as a means of choice and freedom.
Marina Armendariz, University of Texas at San Antonio
marina.armendariz@utsa.edu
Marina Armendariz is a Postdoctoral Fellow at University of Texas at San Antonio. Marina is passionate about using both her lived experiences and Mexican-American background to inform how she approaches her research, especially as it relates to Latino health disparities. Her goal in pursuing a doctoral degree was to return to teach students at a Hispanic Serving Institution to pay it forward to students with similar aspirations.
Stephanie Askew, Region 7 Education Service Center
saskew@esc7.net
Stephanie Askew is the High Impact Tutoring Specialist for Region 7 ESC in Texas. They serve just over 100 districts and charter schools. This is her twenty-seventh year in education. Before coming to the ESC, she taught junior high, was a campus administrator, and was a district elementary MTSS coordinator.
Grace Bailey, Metro Nashville Public Schools
grace.bailey@mnps.org
As the Coordinator for Accelerating Scholars, Metro Nashville Public Schools' high-impact tutoring signature initiative. Grace is excited to share lessons learned as we have worked to scale our program using flexible scheduling and a wide variety of tutor types. Accelerating Scholars uses a combination of paid staff tutoring during and outside the school day for additional stipends, community volunteers, retired educators, university students, and additional paid tutoring through community partnership grants including Tennessee's Connected Literacy.
Katherine Bassett, New Jersey Tutoring Corps, Inc.
katherine@njtutoringcorps.org
Katherine Bassett is the Chief Executive Officer of the NJ Tutoring Corps Inc, a program that partners with Boys and Girls Clubs, the Y Alliance, and school districts to provide tutoring to scholars in grades PK-8 throughout New Jersey, a program that I co-designed and devoted the past 20 months to implementing and strengthening She is also the CEO of Tall Poppy LLC. A few of her clients have included the Advanced Studies in Culture Foundation at the University of Virginia; Teach Upbeat; The Center for Curriculum Redesign; The JFK Library Foundation; the Utah State Board of Education.
Kate Bauer-Jones, Future Forward, Inc.
kbauerjones@edanalytics.org
Kate Bauer-Jones is an experienced educator and strategic leader with a demonstrated history in the nonprofit sector. Kate began her career as a New York City Teaching Fellow in the South Bronx after completing undergraduate studies at the University of Virginia. She holds a Master's degree in Education, Management, and Innovation earned while teaching middle school, and after seven in the classroom, Kate moved to working full time in the nonprofit sector. She has worked with the YMCA, Boys & Girls Clubs, the Early Learning Coalition, and United Way, and currently serves as Executive Director of Future Forward. Based out of Bellingham, Washington, Kate lives with her supportive spouse and spoiled rescue puppies. She enjoys reading novels, camping, hiking in the North Cascades, and volunteering in her community.
Courtney Bell, State Collaborative on Reforming Education
courtney@tnscore.org
Courtney Bell leads SCORE's strategic practice portfolio, which focuses on piloting research-based approaches to improving student outcomes and working to spread and scale those effective practices across Tennessee. Additionally, she leads SCORE's research and data analysis efforts across the K-12 to workforce continuum. She joined the SCORE team in 2016 and previously served as the senior director of research and innovation as well as the director of educator engagement. Before joining SCORE, Courtney served as deputy director of evaluation at the Tennessee Department of Education, where she supported high-quality implementation of teacher evaluation.
Kalyn Belsha, Chalkbeat
kbelsha@chalkbeat.org
Kalyn Belsha is a national education reporter for Chalkbeat, where she focuses on writing about classroom instruction, academic recovery efforts, and inequities in K-12 education. She has covered public education for 10 years and is a former Spencer Fellow in Education Reporting at Columbia University. Kalyn is interested in how schools are using technology, various staffing arrangements, and other strategies to get high-dosage tutoring to more students.
Ashley Bencan, New Jersey Tutoring Corps Inc.
ashley@njtutoringcorps.org
Ashley Bencan attended Rollins College where she was a two-sport athlete and completed her honors psychology thesis on 'Quality Out of School Time Programming through the Central Florida YMCA.' When weighing the options of a master's in public policy at American University or Teach For America, Ashley chose TFA. After five years of teaching middle school ELA and Social Studies in North Philadelphia and earning her master's from UPENN GSE, Ashley joined the New Jersey Department of Education. Over the course of her time there, she impacted the following areas of policy and practice: Educator Recruitment, Preparation and Recognition; Data Reporting and Visualization, and as the Director of Strategic Operations she led the internal efforts to systematically improve the agency through strategic planning, resource and capacity management as well as 'putting out fires'. She is currently leading statewide tutoring efforts in New Jersey and building an apprenticeship pathway for tutors to earn their certification.
Kathy Bendheim, National Student Support Accelerator
kbendheim@stanford.edu
Kathy Bendheim is a passionate believer that more personalized, relationship-based, data-informed small group instruction should be built into our schools for the long run. Evidence as well as experience shows that this type of tutoring works and now is the time to provide access to the students who need it most. Happy to talk about anything tutoring or education!
Evan Bennett, NSSA
evan_bennett@brown.edu
Evan M. Bennett is a Research Associate at Stanford University's Graduate School of Education and an affiliate of the Annenberg Institute at Brown University. His research interests include the use of applied microeconometric methods to answer questions surrounding the impact of financial aid, access to advanced technology and infrastructure, and high-impact tutoring on student success. He holds an MSc in Economics (Econometrics) from the University of Edinburgh and a Dual Degree in Economics (BA), Mathematics (BS) and Musical Cultures of the Gulf South (Coordinate Major) from Tulane University. He has been a private/community tutor for over five years and has conducted research on the impacts of COVID-19 related school closures and hybrid/distanced learning on educational outcomes throughout the United States. Previously, he was a Research Intern at the United Nations Department of Economic and Social Affairs' Division for Sustainable Development Goals.
Stephanie Bernoteit, Illinois Board of Higher Education
bernoteit@ibhe.org
Dr. Stephanie Bernoteit serves as Executive Deputy Director at the Illinois Board of Higher Education (IBHE). Bernoteit is responsible for the agency's initiatives to promote postsecondary student success. She also is charged with leading a grant initiative to provide high-impact tutoring to students in priority school districts across Illinois. Stephanie serves on the Illinois Early Learning Council and the board of directors of the Competency-Based Education Network and leads a statewide effort to enact a competency-based system of educator preparation, professional development, and credentialing in the field of early childhood education in Illinois. She is also co-author of a new book on the subject: Using a Competency Development Process Model for Higher Education: A Practical Guide (Stylus, 2023). Stephanie holds a doctorate in education from Illinois State University, a graduate certificate in non-profit executive leadership from Georgetown University, a master's degree in education from Drake University, and a bachelor's degree in elementary education with an emphasis in early childhood from Northwest Missouri State University.
Monica Bhatt, University of Chicago
mbhatt@uchicago.edu
Monica P. Bhatt is the Senior Research Director at the University of Chicago Education Lab. Dr. Bhatt oversees a portfolio of over a dozen large-scale randomized controlled trials related to improving academic, behavioral, and mental health outcomes for Chicagoans. Her current work focuses on leading the Personalized Learning Initiative, understanding how we can scale the benefits of high-impact tutoring so that more students can benefit. She is the principal investigator on a number of high-profile studies, including individualized instructional interventions like high-dosage tutoring; alleviating mental health for young women; and READI Chicago. Prior to Education Lab, she worked as a researcher at the American Institutes for Research.
Latoya Blackshear, Jackson Public School District
lblackshear@jackson.k12.ms.us
Latoya Blackshear is the Director of Planning and Evaluation for Jackson Public Schools in Mississippi where she has worked for 22 years, starting as an Elementary and Middle School teacher. She has served as an Assistant Principal, Principal, Assessment Specialist, and Program Implementation Specialist. She has also served as an Educator in Residence at the Mississippi Department of Education, where she was the Program Coordinator for Mississippi K-3 Assessment Support System (MKAS2). Her greatest contribution and accomplishments while as a district leader, administrator, and master teacher are being known as a change agent and a turnaround principal.
Christy Borders, Illinois State University
cmborde@ilstu.edu
Christy Borders is the Director of the Illinois Tutoring Initiative. She has 30 years of education experience across teaching and administration in public, private, clinical, and university settings. Christy has previous experience as the Director of the Cecilia J. Lauby Teacher Education Center focused on clinical placements and accreditation of teacher education programs for Illinois State University. She has wide leadership experience at local, state, and national levels and includes involvement on multiple committees, task forces, and executive boards. In her role as Executive Director of the ITI, Christy collaborates with leadership across multiple state agencies and institutions of higher education to deliver high-impact tutoring through over 950 tutor assignments with over 2000 students a semester. The initiative is currently being implemented in 59 districts and 137 schools. She oversees a large staff and research team and engages in forward-thinking problem-solving and strategic direction for the initiative.
Catherine Bradshaw, Elevate Tutoring
catherine@elevatetutoring.org
Catherine Bradshaw is the Director of Programs and Operations at Elevate Tutoring, a service-learning STEM teaching fellowship program. Previously, she was Director of Program Development at SF Achievers. She is a graduate of Harvey Mudd College with a BS in Mathematical Biology and holds an MPPA from California Lutheran University. Ask about: college success, capacity building, education equity, STEM, AmeriCorps
Hannah Broido, Axiom Learning
hbroido@axiomlearning.com
Hannah Broido is the Training and Development for Axiom Learning where she has been for over six years. Prior to Axiom Learning, Hannah was the President of the Executive Board of the Sport Clubs Association at UC Berkely. Hannah earned her Bachelor's degree from UC Berkely.
Emma Brunskill, Stanford University
emitter-logjam.0l@icloud.com
Emma Brunskill is an associate tenured professor in the Computer Science Department at Stanford University. Her goal is to create AI systems that learn from a few samples to robustly make good decisions, motivated by our applications to healthcare and education. Her lab is part of the Stanford AI Lab, the Stanford Statistical ML group, and AI Safety @Stanford. She was previously an assistant professor at Carnegie Mellon University. Her work has been honored by early faculty career awards (National Science Foundation, Office of Naval Research, Microsoft Research (1 of 7 worldwide) ), and her work, together with her lab members, has received several best research paper nominations (CHI, EDMx3) and awards (UAI, RLDM, ITS). She is privileged to serve on the International Machine Learning Society (which coordinates ICML) Board, the Khan Academy Research Advisory Board, the Stanford Faculty Women's Forum Steering Committee, and she previously served on the Women in Machine Learning (WIML) board.
Patricia Burch, USC
pburch@usc.edu
Patricia Burch (PhD, Stanford University) is a Professor of Education at the University of Southern California in Los Angeles California. Burch's research focuses on education policy, organizational and institutional theory, qualitative and mixed methods research, and evidence based policy and practice. She started as a community organizer in Boston. She is married to Robert Berner and has two children (Cuba and Celia).
Michela Carlana, Harvard
michela_carlana@hks.harvard.edu
Michela Carlana is an Assistant Professor of Public Policy at the Harvard Kennedy School. She is affiliated with the Malcolm Wiener Center for Social Policy, the Women in Public Policy Program, and the Center for International Development. She is working on topics related to inequality and education, with a focus on gender and immigration. Michela is also a Faculty Research Fellow of the NBER, a Faculty Affiliate of J-PAL, LEAP- Bocconi, and a Research Affiliate of IZA, CESifo, and CEPR.
Nathaniel Casey, Pearl
nate@tutorwithpearl.com
In his role as Chief Strategy Officer at Pearl, Nate Casey oversees thought leadership and strategic partnerships. As part of Nate's work, he also focuses heavily on connecting research with practice in order to ensure that Pearl's tutoring partners can effectively provide efficacy data to improve both academic progress and program design. Nate and special guests from education, research, and government policy explore tutoring's role in the overall educational landscape through the Pearls Of Wisdom Webinar Series. Richmond, VA is his home and he serves on the Board of The Riverside School as well as being a guest speaker at local universities and K12 schools.
Jennifer Chappell, Colorado Springs District 11
jennifer.chappell@d11.org
Jennifer Chappell is the Personalized Learning Systems Coordinator in Colorado Springs School District 11, and the Project Champion for the Outcomes-Based Contracting High Impact Tutoring pilot. Prior to joining the Curriculum and Instruction team as a literacy specialist, she served in various capacities in the field of K-12 education for over 25 years.
Tracy Coats, Hoot Reading
tracy@hootreading.com
Tracy Coats is the Director of District Partnerships with Hoot Reading, a 1:1, virtual, evidence-based tutoring company. Tracy's mission-driven, collaborative approach to supporting school and district priorities stems from her 13-year career in ed tech. She first started with GoNoodle in 2010, supporting partners like Mercy Children's Hospital, Dallas Children's Hospital, Arkansas Children's Hospital, and El Camino Hospital as they sponsored GoNoodle content in their areas, and was the first salesperson to sell directly to the school for GoNoodle. Her passion for advocating for students started with her son's diagnosis of Autism in 2003. Since then she has been a community advocate in Nashville, TN, and was on the board for a local not-for-profit tutoring organization, Learning Matters for 7 years. Incubated on a research project at the Nokia Research Lab with Sesame Workshop (the creators of Sesame Street) Hoot Reading partners with school districts across North America to change children's lives through literacy.
Marina Cofield, ExpandED Schools, Inc.
mcofield@expandedschools.org
Marina Cofield began her career as a Teach for America corps member in the Mississippi Delta, teaching reading and language arts to middle school students who required specialized instruction. After earning a law degree and spending time as a judicial law clerk and legal aid lawyer, Marina returned to public education, completing the KIPP School Leadership Program and founding KIPP South Fulton Academy, a college-preparatory charter middle school in metro-Atlanta. Marina served as the school's founding principal for five years and then jioined the New York City Department of Education, where she spent eleven years in senior leadership roles. For the last six of those years, she was the Senior Executive Director of the NYCDOE's Office of Leadership, where she led the establishment of a strong, sustainable leadership pipeline for schools citywide. In 2019, Marina joined ExpandED Schools as Chief Operating Officer, overseeing all administrative functions, building organizational coherence, and supervising the research and high-impact tutoring teams.
Liz Cohen, FutureEd
liz.cohen@georgetown.edu
Liz Cohen is the Policy Director for FutureEd. Liz is a strategist, communicator, and analyst who believes we can improve systems, schools, and supports on behalf of K-12 students across the US. Liz is proud to work with many organizations advancing these goals.
Mike Cohen, Cignition
mcohen@cignition.com
Mike Cohen is the CEO and Founder of Cignition. Mike's career has straddled academic research and entrepreneurial activity, focused on helping human-centered technologies achieve positive real-world impact. His areas of expertise include education technology, speech and language technology, voice user interface design, and machine learning. In 2004, he received a Lifetime Achievement Award for his leadership role in the speech industry. He has focused on improving educational outcomes since 2012, founding Cignition in 2014.
Kalena Cortes, Texas A&M University
kcortes@tamu.edu
Kalena E. Cortes holds the Verlin and Howard Kruse '52 Founders Professorship at Texas A&M University's Bush School of Government and Public Service. Kalena is the inaugural Director of the Bush School's Program in Education Policy (PEP). She is a Research Associate at the National Bureau of Economic Research (NBER), a Research Fellow at the Institute for the Study of Labor (IZA), and a Mindset Scholar at the Student Experience Research Network (SERN). Most recently, she was named Texas A&M's 2020 Presidential Impact Fellow (PIF) and 2021 Chancellor Enhancing Development and Generating Excellence in Scholarship (EDGES) Fellow. Kalena's research interests are in the areas of the Economics of Education, Labor Economics, and Economic Demography. Her research focuses on issues of equity and access, in particular, identifying educational policies that help disadvantaged students at the PK-12 and postsecondary levels. She has worked on three key areas: improving academic performance of urban students, increasing access to postsecondary education, and raising educational attainment of immigrant students.
Hannah Curry, Southern Education Foundation
hcurry@southerneducation.org
Hannah Curry is the program manager for the Outcomes Based Contracting strategic initiative at the Southern Education Foundation, overseeing its strategy, execution, and implementation. Hannah has been involved in program management across a variety of industries for over a decade. Most recently, she worked as a program manager for the Academics Division of Denver Public Schools, where she developed a passion for building and maintaining efficient and collaborative systems to help districts thrive. She received her Project Management Professional (PMP) certification from the Project Management Institute, has completed the 5280 Fellowship with the Denver Institute for Faith & Work, and holds a bachelor's degree from the University of Colorado in International Studies.
Kimberly Dadisman, Jameel Poverty Action Lab - North America at MIT
kdadisman@povertyactionlab.org
Kim Dadisman is the Associate Director of Policy for J-PAL North America. In this role she works with researchers, policymakers and J-PAL staff to disseminate evidence from randomized evaluations and promote evidence informed policy on effective strategies to improve outcomes for those experiencing poverty in North America. Kim also leads J-PAL North America's efforts to expand evidence-based tutoring to tens of thousands of low-income students across the United States. These efforts have resulted in legislative changes that have allocated hundreds of millions of dollars to tutoring. Prior to joining J-PAL North America, Kim worked in Indonesia as the Research and Analytics lead on a governance program, where she led all monitoring, evaluation and research activities. Kim has also worked designing, directing, and managing research and evaluations on social policies and programs that impact children and families at the University of Chicago and the University of North Carolina - Chapel Hill. Kim holds a PhD in Educational Psychology from the University of Wisconsin - Madison.
Jonathan Davis, University of Oregon
jdavis5@uoregon.edu
Jonathan Davis is an economist who studies how to match individuals to tasks. He has two tutoring projects evaluating the impact of SAGA Education in Chicago. He is particularly interested in understanding how to run experiments that are informative about how a program's impact will change as it is scaled up and how to assign individual tutors to tutoring positions to maximize social benefits.
Toni Liza DeMello, Chicago Public Schools
tldemello@cps.edu
Toni DeMello has over 25 years of experience in education. She started her career as a teacher in California and has since held positions as a school-level administrator, as a Director of Gifted and Talented Programs, an Instructional Support leader at the state and local level, as well as sr. project manager in SPED. She currently leads MTSS at Chicago Public Schools as well as oversees Tutor Corps which provides tutors for over 200 schools and more than 10,000 students.
Dora Demszky, Stanford University
ddemszky@stanford.edu
Dora Demszky is an Assistant Professor in Education Data Science at Stanford University. Her research focuses on measuring equity, representation and student-centeredness in educational texts, with the goal of providing insights to educators to improve instruction. She develops measures based on natural language processing that work well for high-dimensional, unstructured data, and she applies these measures to provide feedback to educators. Dr Demszky has received her PhD in Linguistics at Stanford.
Jessica Dickerson, Gwinnett County Public Schools
jessica.dickerson@gcpsk12.org
Jessica Dickerson is a Coordinator in the Office of Instructional Support for Gwinnett County Public Schools. As a Coordinator of Instructional Support, Jessica helps to manage cross divisional and cross department work for the largest school district in the state of Georgia, as well as the partnerships with vendors. This work includes but is not limited to MTSS, digital interventions and progress monitoring, K-12 tutoring initiative, and math intervention focus.
Lindsay Dolce, Ampact (Reading Corps/Early Learning Corps/Math Corps)
lindsay.dolce@ampact.us
Lindsay Dolce serves as the Chief Advancement Officer for Ampact and ServeMinnesota. She leads the Development team at ServeMinnesota and is responsible for representing Ampact to successfully start up and implement the Reading Corps, Math Corps, and Recovery Corps models. Dolce served as Executive Director of Serve Colorado, the state's service commission, and Colorado Reads - Colorado's Early Literacy Initiative. She provided statewide leadership in Colorado's AmeriCorps programs including strategic planning for national and community initiatives, program development, community outreach, organizational and financial operations, and administration. Prior to this, she worked as the Senior Program Manager for the David and Laura Merage Foundation supporting implementation of the shared services approach for early care and education providers. She also worked as a domestic relations attorney, a domestic violence prosecutor and was a staff member for United States Senator J. Robert Kerrey and President Bill Clinton. Dolce received her B.A. in English, Political Science and International Relations from William Jewell College, studied at St. Peter's College at Oxford University and received her Juris Doctorate from the University of Missouri.
Michael Duffy, GO Foundation
mduffy@greatoakscharter.org
Michael Thomas Duffy is the President of the GO Foundation. Previously, he worked at the NYC Department of Education under Chancellor Joel Klein, working for three years in the administration of Mayor Michael Bloomberg to expand the number of high-quality charter schools in the city. Michael's efforts in education grew out of his work in the civil rights movement, having served as the Chairman and Commissioner of the Commonwealth of Massachusetts' civil rights enforcement agency, a position he had for six years. In 2000, he was on the founding board of trustees of the MATCH Charter School in Boston.
Melanie Dukes, Overdeck Family Foundation
mdukes@overdeck.org
Melanie Dukes, Associate Program Director, K-9 Education, manages the Foundation's in-school portfolios, Exceptional Educators and Innovative Schools, focused on K-9 programs that increase the retention of expert educators and support student-centered learning environments, respectively. Melanie brings over 15 years of experience with leading education initiatives, building innovative programs, and using technology, data, and analytics to generate new solutions to complex problems. Previously, Melanie worked at 2U, Inc. as a Director in the technology department to support online learning for universities. Prior to that, Melanie worked at Relay GSE, KIPP NYC, MLT (Management Leadership for Tomorrow), Morgan Stanley, and General Mills. She is a board member for two Brooklyn Charter Schools—PAVE and Launch Expeditionary Learning—as well as Saga Education, a national leader providing consulting and technical assistance to help organizations develop and implement high-impact tutoring. Melanie earned an M.B.A. from Columbia Business School and graduated from Georgia Institute of Technology with a B.S. in Industrial Engineering. She is pursuing an M.A. in Education Technology at NYU Steinhardt. She enjoys volunteering, spending time with
Ellen Dunn, The University of Chicago Education Lab
edunn@uchicago.edu
Ellen Dunn is a Project Director for the Education Lab. Prior to joining, Ellen spent six years teaching in Title I schools. She taught math at a public high school in the Bronx (through Teach for America) and at a KIPP charter middle school in Newark. She graduated from University of Chicago in 2011 with a bachelor's degree in English Language and Literature, and Ellen also has a master's degree in Education from Fordham University.
Spencer Ellis, Colorado Department of Education
ellis_s@cde.state.co.us
Spencer Ellis is the tutoring lead for the Colorado Department of Education. Talk to him about ideas, programs, strategies, and data that can be leveraged to make a difference in schools for students.
Nick Erber, Uplift Education
nerber@uplifteducation.org
Nick Erber is the Director of Learning Acceleration at Uplift Education.
Carina Escajeda, Ector County ISD
manuela.escajeda@ectorcountyisd.org
Manuela Escajeda is the High Impact Tutoring Coordinator for Ector County Public Schools. Throughout her career in education, Manuela has developed a passion for advocating for the needs of each student, providing them with the resources and support they need to achieve their goals. She was thrilled to take on the role of High Impact Tutoring Coordinator, 2 years ago, as this position allows her to take my commitment of individualized student support to the next level. She oversees and manages various tutoring vendors and ensures they provide high-quality tutoring to students. The outcome-based contract they utilize has led to mutual accountability between their district and tutoring providers. They develop strong relationships with our partners to ensure their services support our students effectively.
Aliyah Evans, American University, School of education
aliyahe@american.edu
Aliyah Evans is a dedicated education professional with years of experience in the non-profit industry. A native Washingtonian and DCPS alumni, she holds a BA in Political Science from Howard University. Throughout her career, Aliyah has held various roles including student teacher, tutor, director of operations, and program director, giving her a well-rounded understanding of the education system. In addition to her extensive experience in education, Aliyah also has a keen interest in curriculum development. Her passion for creating inclusive educational environments for all students drives her to aspire to work in the DC Public School system. Aliyah hopes to leverage her skills and experience to develop a curriculum that caters to the unique needs of every student, empowering them to reach their full potential.
Chinelo Evans, Jackson Public School District
coevans@jackson.k12.ms.us
Dr. Chinelo Bosah Evans is the incoming Assistant Superintendent of Middle Schools. She has most recently served as the Executive Director of Advanced Academics and the founding principal of the JPS-Tougaloo Early College High School Program where 117 JPS scholars are working toward earning an associate degree by the completion of their senior year of high school. Dr. Evans is a proud Mississippian. She received both her bachelor's degree in English and a master's degree in Educational Leadership from Jackson State University. She also earned a specialist's and doctorate degree in Educational Leadership and Supervision from Mississippi College. One of her most notable accomplishments was having served as Head Learner and Principal of Northwest Jackson International Baccalaureate World Middle School. It was under her leadership that the school was recognized as the number one ranked middle school in Mississippi from 2013 and 2014 and one of the top fifty best schools in the United States out of 98,000 middle schools according to thebestschools.org.
Ginny Fang, San Francisco Education Fund
gfang@sfedfund.org
Ginny is a dynamic executive with over 20-yrs public-private partnership-focused career, dedicated to mobilizing cross-sector teams and resources toward community-based solutions in economic development, real estate, education, and community building.
Kristin Farley, Wittenberg University
farleyk@wittenberg.edu
Kristin is an assistant professor at a small liberal arts college in central Ohio. She teaches undergraduate and graduate courses specific to reading development, as well as a general child development course. She is currently the PI on a state grant to connect IHE's with K-12 schools to provide literacy and math tutoring. She has developed the tutoring program for thier university utilizing pre-service teachers currently taking education courses as tutors in local elementary schools.
Jeff Feinman, Springboard Collaborative
j.feinman@springboardcollaborative.org
Jeff has spent almost 20 years working to create opportunities for marginalized youth populations and communities. Early in his career, Jeff founded The DJ Project–a seminal program that leverages a hip-hop pedagogy to validate and empower youth that are disconnected from more formal educational institutions. Since then, he has led organizations and collaborated with school networks to strengthen youth employment, teen pregnancy prevention, family engagement, college access, and K-8 out-of-school time programs. A Bay Area native, Jeff graduated with honors from UC Berkeley and received his Masters in Nonprofit Administration from the University of San Francisco. Jeff's favorite childhood book is A Sick Day for Amos McGee, because it reinforces values of compassion, charity, and loyal friendship.
Ashley Fellows, The Learning Accelerator
ashley.fellows@learningaccelerator.org
Ashley Fellows is the Partner, Practitioner Learning at The Learning Accelerator. With 15 years of experience as an educator and school leader, Ashley brings valuable skills and perspective to the field as we create the next chapter in American K-12 education.
John Fensterwald, EdSource
jfensterwald@edsource.org
For a dozen years, John Fensterwald has written about state education policy, first for the Silicon Valley Education Foundation and now for EdSource.
Courtney Firle, Match Middle School
courtney.firle@matchschool.org
Courtney Firle has a Bachelor of Arts in Psychology from Spelman College and a Master of Art in Teaching with a focus in 5th through 9th grade mathematics from Relay GSE. Formally, she taught 5th and 6th-grade math and has been an instructional coach in various capacities. Currently, she is the Match Corp Tutor Director at Match Middle School in Jamaica Plain, MA. The Match Corp is a special group of Educational Ambassadors (Tutors) that provide tutoring services to students as a built-in portion of their schedule.
Andrew Fletcher, New York City Public Schools
afletcher2@schools.nyc.gov
Andrew Fletcher is currently the Director of Strategic Partnerships for the New York City Public Schools Literacy Collaborative within the Divisions of Curriculum and Instruction/Teaching and Learning. He formerly led the city's Universal Literacy Initiative, dedicated to the effort to ensure every student is reading proficiently by the conclusion of their second grade year. Current work includes supporting the city's high-impact tutoring efforts, the creation of the first public school dedicated to supporting students with dyslexia and other reading challenges, and other partnership projects related to literacy instruction, intervention, and assessment. Prior to work at the central office, Andrew taught and was a literacy coach in NYC's District 7 located in the South Bronx and although a native New Yorker, he has also taught in both San Francisco and Los Angeles.
Priscilla Forsyth, Teach For America
priscilla.forsyth@teachforamerica.org
Priscilla Forsyth is the Vice President of Programs at Teach For America.
Dramaine Freeman, Appalachian State University
dramainefreeman@gmail.com
Dramaine Freeman (he/him/his) is a native of eastern NC and has over twenty years of experience in education, including teaching, tutoring, counseling, and administration. He received his Bachelor of Science degree in Electronics and Computer Technology from North Carolina Agricultural and Technical State University. His passion for ensuring that all students have someone in their corner to support them and be an advocate for their hopes and dreams is what inspired him to further his education. He obtained a Master's in Education from the University of Phoenix, followed by a Master's in Administration and Educational Specialist licenses from Appalachian State University. He is currently a doctoral student at Appalachian State University because he believes in continual learning and wants to understand educational structures that impact minority students and Black male leadership. He seeks to extend his understanding by using A BlackCrit Exploratory Sequential Mixed Methods to study the Social Perception of Black Males in Society and the Experiences Of Black Male Leaders In K-12 Spaces.
Faith Freeman, University of North Carolina at Greensboro
fabrown@uncg.edu
Faith is the Co-Director of the Institute of Partners in Education. She was formally the Director of STEM and led the Tutoring Program in Guilford County Schools. She has worked as an Academic Coach, Professional Development Director, and high school Science Teacher. Faith holds a bachelor's degree in Chemistry and Biology, a Master's Degree in Science Education, and a Ph.D. in STEM Education from the University of North Carolina at Greensboro. Dr. Freeman is passionate about equity in STEM education and ensures that all students have access to instructional resources as well as helping others; specifically kids, educators, and parents.
Stephanie Frenel, Schusterman Family Philanthropies
sfrenel@schusterman.org
Stephanie Frenel is a Program Officer at Schusterman Family Foundation. Stephanie's portfolio includes grantmaking to school systems and organizations that aim to improve K-8 literacy outcomes for Black and Latino students from low-income backgrounds.
Kristine Gaffaney, Stanford University, GSE, Loeb Education Policy Initiative, NSSA
kdgaff@stanford.edu
Kristine Gaffaney is the Administrative Director for the Loeb Education Policy Initiative at the Graduate School of Education, Stanford University. Prior to returning to Stanford, she was Chief of Staff and assistant to Dr. Susanna Loeb at Annenberg Institute, Brown University. Kristine has spent her career working in the Early Childhood Education field, including 7 years with the Alaska Department of Education and Early Development. Kristine holds a BA in Child Development from San Jose University.
Darlene Garza, Region One Education Service Center
dagarza@esc1.net
Darlene Garza is the Specialist for TutorHub, a service provided by Region One Education Service Center SubHub Department to assist Local Education Agencies (LEA) in the recruitment and placement of high-quality trained tutors that will provide supplemental targeted instruction to address student needs. TutorHub provides trained tutors to implement accelerated instruction through high impact tutoring to support LEAs in addressing learning loss by meeting the requirements for HB 4545. TutorHub provides a full-service option for TCLAS Decision 6 LEAs seeking access to TEA subsidized high quality instructional materials for K-8 Math and Reading, the use of an online tutoring platform for in-person and remote tutoring sessions, and tutors trained in research-based principles of high impact tutoring. TutorHub provides technical assistance to design, implement and continuously improve an afterschool program for TCLAS Decision 11 LEAs.
Karyn Grace, Cambridge Public Schools
kgrace@cpsd.us
Dr. Karyn Grace serves as Coordinator for Curriculum, Instruction, and Inclusive Education in the Office of Student Services. Karyn holds a Certificate of Advanced Graduate Studies in Educational Leadership, a Masters Degree in Special Education, and undergraduate degrees in Psycho-Social Development and Early Childhood Education. Karyn most recently received an Educational Doctoral Degree in Educational Leadership and Supervision. She brings to this administrative role 21 years of teaching students, working with families, and fostering inclusive practice in Cambridge Public Schools. She has extensive experience as an educational leader with developing and designing professional development both within the district as well as the surrounding areas. Karyn Grace is also an adjunct professor for Lesley University and presents nationally and internationally on reading instruction and inclusive practice. Karyn has a great track record for the academic gains of her students and has developed positive educator-mentor relationships throughout the district.
Chatea Green, ILLINOIS CENTRAL COLLEGE
chatea.green@icc.edu
Chatea Green is currently the Illinois Tutoring Initiative Director at Illinois Central College. After completing a tour in the Gulf War, she attended Bradley University where she received a B.A. in Education. She went on to teach 6-8 grade Language Arts/Literature for 13 years for Peoria Public Schools in Peoria, IL. Chatea received an M.S. in Instructional Technology from Troy University and moved into the Regional Technology Coordinator role, providing professional development for all technological products and programs for Peoria Public Schools teachers and support staff. Chatea completed her M.A. in Educational Leadership from Concordia University. After receiving her degree in Educational Leadership, Chatea became the Director of Federal & Special Programs (Title I) and was also a Principal at Quest Charter Academy for 4 years. In her current role as Direction of ITI Region 3, Chatea collaborates with 8 district leadership partners to provide direction, leadership, and system development to nearly 150 tutors that serve over 300 students across 23 schools.
Leiah Groom-Thomas, NSSA
lgroomth@stanford.edu
Leiah Groom-Thomas is a Social Science Researcher III at Stanford University. Her interests include early childhood education, implementing and scaling interventions in complex systems, and conducting translational research to enact change in practice and policy. Her recent research employs mixed methods to inform national efforts on implementing and sustaining high-impact tutoring to accelerate student learning. Leiah holds a Ph.D. in Education, an M.A. in Reading and Literacy in Early and Middle Childhood, and a B.S. in Early Childhood Education all from The Ohio State University. Prior to conducting education research, Leiah was an elementary school teacher in Columbus, Ohio. Her background as a practitioner informs her work and scholarly interests.
Shiv Gupta, Carnegie Mellon University - PLUS
shivangg@andrew.cmu.edu
Shivang Gupta is the Product Lead for Personalized Learning Squared at Carnegie Mellon University, an award-winning product funded by leading organizations that is doubling the rate of math learning for middle school students. He is a graduate of the Masters in Education Technology program at Carnegie Mellon, and holds a Bachelor's degree in Computer Science Engineering from the Hong Kong University of Science and Technology. Shivang has vast experience working in the education technology industry across Hong Kong, India, Estonia, and the US and previously led development teams (VR, Reporting and AI) at DDI in Pittsburgh, a global leader in employee training, and at First Code Academy in Hong Kong, one of the fastest growing edtech startups in the last decade in Hong Kong. Shivang has also worked with HMH, one of the world's leading publishing houses to develop effective language learning software.
Jonathan Guryan, Northwestern University
j-guryan@northwestern.edu
Jonathan Guryan is the Lawyer Taylor Professor of Education and Social Policy at Northwestern University and the co-Director of the Education Lab at the University of Chicago. His work spans various topics related to labor markets, education policy, and discrimination. His research interests include the causes and consequences of racial inequality, the development of skills and human capital in both early childhood and adolescence, social interactions in the workplace, youth violence, and lottery gambling. In recent projects, he has investigated the effectiveness of an individualized, intensive math-instruction program, and the effectiveness of cognitive-behavioral therapy based interventions to reduce youth violence and improve schooling outcomes.
Steve Hagler, LearnUp Centers
stevehagler@learnupcenters.org
Steve Hagler is the Executive Director at LearnUp Centers.
James Halper, Step Up Tutoring
jamie@halpergroup.com
Jamie Halper is Advisory Chair of the Owl Rock Opportunity Fund and is a former partner at Leonard Green and Partners. He has worked 30 years in private equity, including an earlier role as co-founder and president of TDA Capital Partners, a private equity firm with investments in developing countries. Jamie currently serves on Stanford's Board of Trustees and is Chair of the Board Finance Committee. Jamie serves on the board of Stanford management company, which manages the Stanford Endowment, and on the Stanford alumni association board. He is a co-founder and Chair of Step Up Tutoring, a non-profit organization that has partnered with LA Unified School District to provide free online tutoring to students in under-resourced communities. He is on the advisory board of the Carnegie Endowment for International Peace and is a member of the Council of Foreign Relations. He earned his Bachelor's from Stanford and his MBA from Harvard. Jamie, his wife Priscilla, and their four children live in Los Angeles.
Kara Hamilton, Guilford County Schools
hamiltk@gcsnc.com
Kara Hamilton is the Director of Tutorial Programming at Guilford County Public Schools.
Isabelle Hau, Stanford Accelerator for Learning
ihau@stanford.edu
Isabelle Hau is the executive director of the Stanford Accelerator for Learning, a Stanford-wide initiative to connect researchers across disciplines, and bridge research, practice, and policy, to bring quality, scalable and equitable learning experiences for all learners and throughout the lifespan. Prior, she was a founding partner at Imaginable Futures, a venture of the Omidyar Group, the philanthropic investment firm of eBay founder Pierre Omidyar and his wife Pam. She led the U.S. education initiative, portfolio and team. Her work has directly impacted millions of learners and families. Isabelle is a contributor to Forbes and EdSurge publications. She writes a popular weekly newsletter and also featured with Grover of Sesame Street on early childhood innovation.
Cristina Heffernan, ASSISTments Foundation
cristina.heffernan@assistments.org
Cristina Heffernan began her teaching career as a Peace Corps volunteer in Gabon, Africa. Since then she has felt at home working with and for educators with a special passion for middle school math. In 2003, Cristina was the go-to advisor for the work her husband Neil was starting at WPI - a platform to assist and assess students that would become ASSISTments. Soon she became a full partner in the project. They have been innovating and developing ASSISTments ever since. The theory of formative assessment has become Cristina's north star when it comes to developing a product that supports teachers and students. As the Executive Director of The ASSISTments Foundation, she is able to fulfill her vision of having ASSISTments-Teacher be in every math teacher's online toolbox, ASSISTments-Advantage in the toolbox of every instructional leader and ASSISTments-Tutor at the fingertips of every math tutor.
Zarmenee Helwani, Los Angeles Unified School District
zarmenee.helwani@lausd.net
Zarmenee Helwani is an administrator with the Los Angeles Unified School District (LAUSD) with the Division of Student Health and Human Services. Zarmenee oversees programs in the department of Student Support Programs. The department provides comprehensive, specialized support services to eliminate disparities in well-being, school stability, attendance, achievement, graduation, and college access for students in foster care, experiencing homelessness, involved in the juvenile justice system.

One of the programs Zarmenee oversees is The Academic Support and Achievement Program (ASAP). ASAP provides targeted, intensive academic support to identified, high-need foster and probation youth through one-on-one or small group afterschool tutoring by an effective LAUSD teacher.
Dr. Marygrace Hemme, Peer Power Foundation/The University of Memphis
marygrace.hemme@peerpowerfoundation.org
Marygrace Hemme is the Director of Learning & Development at Peer Power Foundation. Previously, Marygrace was an Instructional Assistant Professor at Illinois State University. Marygrace earned her degree in Philosophy from The University of Memphis in 2016.
Nicole Henderson, Stanford Learning Differences & The Future of Special Education Initiative
nhenderson@stanford.edu
Nicole Henderson is the Instructor / Project Lead at Stanford University's Learning Differences & The Future of Special Education Initiative.
Tara Hewitt, Amplify
thewitt@amplify.com
Tara Hewitt is Executive Director – Growth and Strategic Initiatives of Tutoring at Amplify, which provides high-impact tutoring services, including high-quality tutoring materials, training, consulting on high-impact tutoring program design, and full-service tutoring to students. Amplify Tutoring currently supports schools, districts and state education agencies nationwide.
Toni Hicks, Tutoring Advisor Group
thicksteach@gmail.com
Toni Hicks currently teaches second grade in Rocky Mount, North Carolina. She enjoys planning new experiences for my students, showing them new places, and watching them find joy in learning through reading! Her teaching career started as a sixth-grade English/Language arts and social studies teacher. She taught at the middle-grade level for three years before embarking on her elementary school journey. She is always looking for new ways to teach students, especially with technology and hands-on experiences. Joining the Tutoring Advisory Group has been a great experience, as she has been able to collaborate and learn from other educators around the country. She has worked in Title 1 schools my whole career and recognizes the lack of resources when it comes to tutoring and enrichment needs. Creating resources with the team and being able to help low-income families find high-impact tutoring can help students get the individualized help that they need in order to become college and career ready. Her goal is to educate and equip her district with high-impact tutoring tools so all students can be successful in their life endeavors.
Hiep Ho, NSSA
hiepho@stanford.edu
Hiep Ho is the Web and Multimedia Technology Manager of the Annenberg Institute at Brown University. He's responsible for the implementation, development and maintenance of Annenberg websites. He creates, produces and disseminates Annenberg content to all media platforms. He also provides information technology support to Annenberg Institute faculty, students and staff. Prior to coming to Brown University, he served in the same role at the Center for Education Policy and Analysis (CEPA) at Stanford University, Policy Analysis for California Education (PACE), and the Stanford Lemann Center for Educational Entrepreneurship and Innovation in Brazil. He is the technology consultant for the Association for Education Finance and Policy.
Jim Hollis, Calculus Roundtable
jim@calcround.org
Jim Hollis is the founder and Executive Director of The Calculus Roundtable; one of the most impactful nonprofit organizations for raising math and science scores for students of color in the nation. As director of Calculus Roundtable, Jim has overseen the organization's work in over 80 schools in California, Washington state in New York. Jim is also a founding board member of The Community School for creative education the first public Waldorf school in California serving predominantly black and Latino students in Oakland's inner city. Jim and Calculus Roundtable are the recipients of many awards and accolades including the New Profit Foundation's top 24 social entrepreneurs creating a more equitable education system.
Jill Hoogendyk, Berkeley Unified School District
jillhoogendyk@berkeley.net
Jill Hoogendyk is the Associate Superintendent for Berkeley Unified School District after serving as the Chief of Staff in the San Francisco Unified School District. She has a Master's in Education Administration from Stanford University and received a Bachelor's Degree from the University of California, Los Angeles. Prior to working in BUSD, Jill has held district leadership positions including Chief Academic Officer, Executive Director of Curriculum and Instruction, and the Director of State and Federal Programs in San Francisco, and has been a site administrator at the elementary, middle and high school levels in Hayward, CA. Jill began her education career as a middle school teacher in Houston, Texas. A focused, collaborative educator, she is committed to serving diverse communities to effect positive change for students.
Katie Hooten, Teach For America
katie.tennessen@teachforamerica.org
Katie Hooten is the Senior Vice President of the Ignite Fellowship at Teach for America.
Erik Jacobson, Indiana University
erdajaco@indiana.edu
Erik Jacobson is an Associate Professor of Mathematics Education at Indiana University. His NSF-funded research is focused on exploring the development of knowledge and beliefs in mathematics teachers that lead to effective instruction, with a special emphasis on equity and diversity. Additionally, he oversees a tutoring program in Bloomington, IN that places preservice teachers with elementary students in local schools to deliver evidence-based reading and mathematics instruction. He leads a team at IU that is creating a tutor training certificate program centered around evidence-based instructional practices.
Linda Jacobson, The 74
linda@the74million.org
Linda Jacobson is an education reporter who has been with The 74 since 2020.
Annie Johansen, Tutored by Teachers
annie@tutored.live
Annie Johansen serves as the Head of Operations at Tutored by Teachers. Tutored by Teachers (TbT) is on a mission to close the opportunity gap by serving high-need students through virtual intervention and instruction, aimed at addressing unfinished learning and learning acceleration. TbT achieves this through one-on-one or small group virtual high-dosage tutoring, delivered by highly qualified and diverse teachers. In the past year, Annie has worked closely with IPS to successfully serve over 3,000 students with HDT district-wide.
Jay Johnson, NCDPI
jay.johnson@dpi.nc.gov
Jay Johnson is a new member of the Office of Learning Recovery and Acceleration with the North Carolina Dept. of Public Instruction. His work centers around managing our projects and contracts with outside vendors (non-profits, universities, etc.). He has a background in non-profit work, specifically with the YMCA. He is passionate about putting systems in place to help NC students have the best chance at reaching the post-secondary pathway of their choice.
Dorothy Jones, National Partnership for Student Success
dorothyjones@jhu.edu
Dorothy Jones is the Managing Director of the National Partnership for Student Success. Dorothy is passionate about connecting her networks and building relationships. Through collaboration and strong communication skills and attention to detail, she excels at helping organizations overcome challenges and amplify their work.
Ocheze Joseph, American University
ojoseph@american.edu
Currently serving as the Undergraduate Director in American University's School of Education, Dr. Ocheze Joseph is a proud DC native, and she is passionate about teaching and learning in urban settings. Dr. Joseph has served in several K-12 roles including serving as a reading specialist, an assistant principal, and a Title I principal. She also spent time teaching as a university lecturer at Vanderbilt University and an associate visiting professor at Howard University.Dr. Joseph's areas of specialization are pre-service teacher development and mentoring, literacy and reading education, culturally relevant pedagogy, and family and community engagement. Her scholarly work focuses on the preparedness of pre-service teachers to teach literacy. Dr. Joseph earned her bachelor's degree from Lincoln University, a master's degree from Johns Hopkins University, and her doctorate from The University of Maryland, College Park.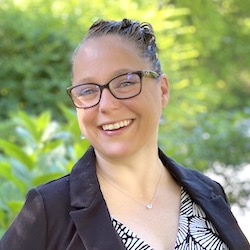 Jen Joyce, Reading Partners
jennifer.joyce@readingpartners.org
Jen Joyce is a fierce advocate for literacy support for students and families and is passionately committed to helping all children become successful readers. As a former kindergarten teacher and literacy specialist, I appreciate the opportunity to bring these experiences and foundations to my work at Reading Partners. Reading Partners is a national organization that supports schools, organizations, and communities to bring one-on-one literacy tutoring to students. With multiple tutoring models available, we can talk about the right fit for your organization or district to implement high-impact programming. As a student who relied on public education and literacy supports for learning challenges as a child, I know and believe in the continual investment in public schools, their students, and high-quality programming is the pathway toward equity in education.
Eliza Kahn, TeachFX
eliza@teachfx.com
Eliza Kahn has spent most of her career building partnerships for mission-driven organizations, including multiple high growth EdTech companies. In her role at TeachFX, she is responsible for exploring the applications of TeachFX's AI-powered teacher support in virtual instructional settings, with a focus on serving organizations that provide high quality 1:1 and small group online tutoring. She has an MBA from UC Berkeley and a BA from Dartmouth College.
Rahul Kalita, Tutored by Teachers
rahul@tutored.live
Rahul Kalita is a co-founder of Tutored by Teachers (TbT), a Series A funded EdTech startup with investment from GSV, A Street, and TMV. He has worked at the College Board in its corporate strategy team, was on the founding team at Amplify under former New York City Schools Chancellor Joel Klein, and was a general manager at Imagine Easy Solutions, an education technology startup acquired by Chegg. He also interned at the US Department of Education under Secretary Arne Duncan. Rahul has earned an MBA from the Kellogg School of Management and a Master in Public Administration from the Harvard Kennedy School
Alex Kang, Axiom Learning
akang@axiomlearning.com
Alex Kang is the Project Director at Axiom Learning where he as been for almost five years. Prior to Axiom Learning, Alex worked as a Human Resource Associate for Korean Air before running all aspects of a small business. Alex earned his Bachelor's degree from University of San Francisco.
Rashmeen Kaur, Innovate Public Schools
rkaur@innovateschools.org
Rashmeen Kaur, MSPPM recently joined Innovate as a Sr. Manager, Research & Policy. She completed her M.S. in Public Policy and Management with a focus in Data Analytics from Carnegie Mellon University. Prior to Innovate, she worked at Downtown College Prep as a Data and Assessment Analyst. Born in India and raised in the Bay Area, her passion for educational inequities began through her work with local non-profits focused on improving STEM education for first-generation and underserved students. In junction to addressing educational inequities, she is interested in using data as a resource for access and informative change. She is also a Board Member at Elevate Tutoring and a member of the Bay Area Youth Seva Group (BAYSG) a start-up non-profit serving the homeless community in the Bay Area. Rashmeen holds a B.A. in Political Science from San Jose State University.
Michael Kirst, Stanford University
mwk@stanford.edu
Dr. Kirst is the former President of the California State Board of Education; Stanford Emeritus Professor of Education (and Business Administration by courtesy) Affiliated Faculty, Political Science Michael W. Kirst is Professor Emeritus of Education and Business Administration at Stanford University. Professor Kirst was a member of the California State Board of Education (1975/1982) and its president from 1977 to 1981. Dr. Kirst received his bachelor's degree in economics from Dartmouth College, his M.P.A. in government and economics from Harvard University, and his Ph.D. in political economy and government from Harvard.
Luke Kohlmoos, Accelerate
luke.kohlmoos@accelerate.us
Luke Kohlmoos is the Managing Director of Data and Operations at Accelerate.
Christine Komnick, Illinois State University
ckkomni@ilstu.edu
Christine Komnick is the Director of Tutor Supervision and Development for the Illinois Tutoring Initiative. She has over 20 years of education experience in public and private school settings. In her role as Director of Supervision and Development, Christine consistently collaborates with tutors across Illinois to ensure the effective delivery of high-impact tutoring to over 2000 students a semester. The Initiative is currently being implemented in 59 schools and 137 schools.
Elizabeth Kozleski, Learning Differences Initiative, Graduate School Education, Stanford
kozleski@stanford.edu
Elizabeth Kozleski has led the development of teacher education programs, that involve extensive clinical practice in general education settings in three universities. She has also offered technical assistance as well as conducted research on the impact of technical assistance on individuals, as well as local, state, and national systems in the U.S. and abroad. She currently has leadership roles on three projects: CEEDAR, Creating Minecraft Communities, and Leadership in Research and Teacher Preparation for System-wide Inclusive Education. She has received funding for more than $35 million in federal, state, and local grants. She also serves on the Board of Editors for the book series Inclusive Education and Partnerships, an international book series produced by Deep University. Her recent books include Ability, Equity, and Culture (with co-author Kathleen King Thorius) published by Teachers College Press in '14 and Equity on Five Continents (with Alfredo Artiles and Federico Waitoller) published in '11 by Harvard Education Press.
Jen Krajewski, ProvenTutoring
jkrajew2@jhu.edu
Jen Krajewski serves as the Director of Outreach and Engagement for ProvenTutoring, a nonprofit initiative housed at Johns Hopkins University. ProvenTutoring offers in-depth resources on research-proven tutoring models for schools. We work directly with practitioners on selecting evidence-based tutoring models and with tutoring providers seeking guidance on generating evidence. The ProvenTutoring coalition is comprised of 14 tutoring providers that collectively serve K-10th grade with 19 research-proven tutoring systems for reading and mathematics. Ms. Krajewski is responsible for building relationships with these providers and nurturing a collective voice around the use of evidence in educational decision-making. She has been an educator, leader in student services, and holds master's degrees in public policy and professional writing.
Cynthia Lake, Johns Hopkins Center for Research and Reform in Education
clake5@jhu.edu
Cynthia Lake is a research associate for the Center for Research and Reform in Education at Johns Hopkins University. She focuses on using evidence to guide practice and policy. She works on various projects, including ProvenTutoring and Evidence for ESSA, that offer a wide-range of resources for educators, researchers, and policy makers who are invested in understanding the research on program effectiveness. ProvenTutoring is designed to help educators learn about and access tutoring programs proven in rigorous research to substantially increase the achievement of students performing below grade level. ProvenTutoring works directly with practitioners on selecting evidence-based tutoring models and with tutoring providers seeking guidance on building their evidence base. Evidence for ESSA is a free website that provides information on programs that meet the ESSA evidence standards. Prior to rooting around in the educational evidence world, she taught English in China, worked for the Census Bureau, and participated in the Public Allies program.
Robin Lake, CRPE
rlake6@asu.edu
Robin Lake is the Executive Director of CRPE. Robins's research focuses on U.S. public school system reforms, including public school choice and charter schools; innovation and scale; portfolio management; and effective state and local public oversight practices. Lake has authored numerous studies and provided expert testimony and technical assistance on charter schools, district-charter collaborations, and urban school reform. She is the editor of Unique Schools Serving Unique Students and editor of Hopes, Fears, & Reality. She has provided invited testimonies to the U.S. House of Representatives Education and Labor Committee as well as various state legislatures.
Pete Lavorini, Overdeck Family Foundation
plavorini@overdeck.org
Pete Lavorini leads the Innovative Schools portfolio, which aims to expand access to tech-enabled, student-centered K-9 learning environments. As a former 6th grade teacher, Pete believes that every child deserves an education that both empowers and connects. He has experience leading district-level initiatives for both the New York City Department of Education and Pittsburgh Public Schools, and helping social impact organizations set and operationalize strategy at The Bridgespan Group. Most recently at OneGoal, a national college access and success nonprofit, he supported strategies to scale impact for the organization. Pete has a B.A. in Political Science from the University of Notre Dame and an M.B.A. from Vanderbilt University. He lives in Brooklyn with his wife and dog, and is a big fan of snacks—probably too big a fan—and Fort Greene Park.
Karen Lawrence, TN SCORE
karenlawrence@tnscore.org
Karen Lawrence leads SCORE's efforts to design and pilot research-based practices with its partners in order to improve student outcomes and share learnings that promote effective practices at scale. Prior to joining SCORE in 2022, Karen served as a director at TNTP, supporting schools to understand students' access to strong academic experiences. She also served Tennessee's youngest students for four years through Tennessee's Early Intervention System and began her career as an elementary school teacher in Richardson, Texas.
Jimmy Leak, Guilford County Schools
leakj@gcsnc.com
Jimmy Leak is a Research Analyst at Guilford County Schools and an adjunct professor at High Point University. Jimmy helps manage research-practice partnerships for Guilford County Schools. He also serves as data and evaluation lead on several grant-funded projects with focuses on tutoring, middle school math instruction, and preparing students for college. He has 15 years of experience in the education sector and 7 years in international development and non-profits across multiple sectors. He holds a Ph.D. in Education Policy from the University of California at Irvine.
Anna Lee, Basic Education for Students of Toronto
annalizishao@hotmail.com
Anna is the founder of one non-profit educational organization Basic Education for Students of Toronto (B.E.S.T.) and two educational companies of A&A Tutoring and A&A Educational Consulting. I am focusing on G1-12 English, Math, French, and IB-related subjects. Her current goal is to apply digital marketing in my tutoring business to expand markets.
Monica Lee, Stanford University
mgl560@stanford.edu
Monica Lee is a Senior Research Associate at Stanford University. Her research interests include nudge experiments in education, as well as examining non-cognitive factors such as absenteeism and social-emotional learning via a quantitative lens. Much of her role centers around management of the Annenberg Institute research partnership with the San Francisco Unified School District (SFUSD), in addition to collaborating on research projects across the Institute. Monica holds a PhD in Educational Policy and a MA in Economics from Stanford University, an EdM in Education Policy and Management from Harvard Graduate School of Education, and a BA in Human and Organizational Development from Vanderbilt University. Her background as a first-generation college student and immigrant informs her work and scholarly interests.
Samantha Lee, NSSA
sjhlee@stanford.edu
Samantha Lee is the Quality and Improvement program coordinator at the National Student Support Accelerator. She is passionate about developing engaging and coherent math curriculum and learning education systems across the world. She is the Content Project Lead at the Global School Program, a UN Sustainable Development Solutions Network (SDSN) initiative. Prior to joining the NSSA, she served as a program leader at ECUC 21st Century – University of California, Berkeley Graduate School of Education during her undergraduate years. She was involved in the Accessible Icon Project, where she served as an ambassador in Los Angeles to collaborate with the Los Angeles City Department on Disability on changing the universal symbol of access to a new symbol. Currently, she is completing her Master's in Educational Studies at Northwestern University and holds a B.A. in Mathematics from the University of California, Berkeley.
Jacquelyn Lekhraj, ExpandED
jlekhraj@expandedschools.org
Jacquelyn Lekhraj is currently the Director of High-Impact Tutoring Program Implementation at ExpandED Schools in partnership with NYCPS. As part of her role, she is responsible for supporting a team of program managers who oversee a portfolio of NYC public schools who are implementing high-impact tutoring. This year was the pilot phase in which the ExpandED team has curated supports and systems to ensure that schools are best equipped to launch and implement their HIT Programs with fidelity. As the goal of this program is to scale across all 5 boroughs within the NYCPS, Jacquelyn is excited to discover best practices to deploy as well as learn more from foundational research, case studies and evaluations of high-impact tutoring programming across the nation.
Maryellen Leneghan, Saga Education
mleneghan@sagaeducation.org
Maryellen has been in the education field for 10+ years. She was an Algebra 1 teacher for 6 years in Los Angeles, Cleveland, and Chicago. She joined Saga as a school-based Site Director overseeing a team of 10 tutors and then transitioned to be the Director of Programs in Chicago. She then launched the Saga's direct services program in Washington, DC, and Broward County, FL as the Senior Director of Programs overseeing both regions. She is now the VP for District Partnerships in which she supports her team in running Saga's technical assistance and quality assurance services to bring Saga's knowledge and expertise to states and districts across the US and internationally that are launching their own middle and high school math tutoring programs.
Chung Leung, National Student Support Accelerator
cleung87@stanford.edu
Chung To Leung is a Research Associate at the National Student Support Accelerator program at Stanford University. His research interests include the relationship between income inequality and educational attainment, the effects of non-academic school policies such as start times and meal programs on student outcomes, and practices for improving LGBTQIA+ and refugee student inclusion in data collection as well school settings. Prior to joining the Accelerator team, he was a Research Strategist with the Elk Grove Unified School District in California, where he oversaw data collection and analysis for social-emotional learning and school climate, researched trends in post-secondary outcomes and college match, and produced metrics for the district's Local Control Accountability Plan. Chung holds an MA in Education Policy from the Stanford University Graduate School of Education and a BA in Economics from University of California, Berkeley. He has also served as an instructor for Johns Hopkins University's Center for Talented Youth, an instructional aide and student advisor at the TRIO Upward Bound program at Canada College, and a substitute teacher in various school districts across the Bay Area.
Stephanie Lin, SFUSD
lins3@sfusd.edu
Policy Analyst at San Francisco Unified School District
Vanessa Lipschitz, One8 Foundation
vlipschitz@one8.org
Vanessa Lipschitz joined the One8 Foundation in 2014 and today leads the Foundation's education work. She is passionate about helping mission-driven organizations set strategy and push the envelope to make learning relevant to all students. At the foundation she is responsible for managing the education Portfolio Team to identify and support grantees as well as overseeing the work of the Mass STEM Hub team as it works with schools adopting One8-funded programs and develops Massachusetts-specific programming and connections for educators and students. Prior to joining One8, Vanessa worked at Boston Consulting Group where she supported both for-profit and nonprofit clients on projects primarily focused on strategy development. Vanessa also spent three years at TDC, a management consulting firm, working with nonprofit organizations on strategic planning, new business planning, and organization redesign. Vanessa began her career at Rhode Island Kids Count, where she assisted with research and data analysis as well as state-level advocacy efforts on public policy issues affecting children and families.
Alex Lochoff, Elevate Tutoring
alex@elevatetutoring.org
Alex Lochoff is the Executive Director of Elevate Tutoring. Alex is a results-driven content leader working at the intersection of content, product, and education. He has significant experience building and managing high-performing remote teams of 100 people and developing educational content at scale. Built over 2,500 video lessons used in over 150k classrooms.
Susanna Loeb, Stanford University
sloeb@stanford.edu
Susanna Loeb is a Professor and Faculty Director of the education policy initiative at the Graduate School of Education at Stanford University. She is also the founder and executive director of the National Student Support Accelerator, which aims to expand access to high-impact tutoring to address inequities in educational opportunities. Prior to returning to Stanford in 2023, Susanna led the Annenberg Institute at Brown University, where she was also Professor of Education and International and Public Affairs. Susanna's research focuses broadly on education policy and its role in improving educational opportunities for students. Her work has addressed issues of educator career choices and professional development, of school finance and governance, and of early childhood systems. Before moving to Brown, Susanna was the Barnett Family Professor of Education at Stanford. She was the founding director of the Center for Education Policy at Stanford and co-director of Policy Analysis for California Education. Susanna led the research for both Getting Down to Facts projects for California schools. She is an affiliate of NBER and JPAL and a member of the National Academy of Education and the American Academy of Arts and Sciences.
Paula Longoria, Overdeck Family Foundation
plongoria@overdeck.org
Paula Longoria, Associate, sources and supports organizations for the Innovative Schools portfolio at the Overdeck Family Foundation. This involves collecting and analyzing data from grantees and researchers to determine high-impact investment areas that support the portfolio's goal of expanding access to tech-enabled, student-centered K-9 learning environments, intentionally designed for any student to thrive.
José Magaña, Bay Area Tutoring Association & San José Unified School District
jose.magana11@gmail.com
José Magaña is the Director of Teacher Happiness (Customer Support and Instructional Coaching) at Sokikom (so-kee-kom). He is a former Teacher in Franklin-Mckinley School District and LAUSD where he focused on helping my colleagues with technology and math instruction. His passion is with kids, STEM, and bringing a social justice lens to education. Sokikom is the only collaborative math program where students help each other learn through a team-based game. It was born out of research grants through the US Department of Education and has been featured at the White House on multiple occasions!
Alvin Makori, University of Southern California
makori@usc.edu
Alvin Makori is a first year Ph.D. student in Urban Education Policy at the University of Southern California. His research interests surround COVID-19 pandemic recovery at the K-12 level. Prior to his graduate studies, Alvin was a research assistant at the Center on Reinventing Public Education.
Gerald Mann, Arlington Public Schools
gerald.mann@apsva.us
Dr. Gerald Mann, Jr. has a diverse background in education spanning 25 years, including top-level leadership and teaching experience in various school settings with culturally diverse populations. He has served as a teacher, assistant principal, principal, Director of Middle Schools, and Executive Director of Secondary Instruction. Dr. Mann has a bachelor's degree in kinesiology from Occidental College, a master's degree in educational administration from George Mason University, and a doctorate in educational leadership from the University of Pennsylvania. Dr. Mann began his career as a science teacher in San Francisco Unified School District and served eight years as a special education and resource teacher in Maryland and Alexandria City. He has held administrative and leadership positions and led several strategic efforts in Alexandria City Public Schools. He is currently the Executive Director of Instructional Support in Alexandria City Public Schools, including Pre-K through Adult Education, professional learning, AVID and college readiness, Career and Technical Education (CTE), Talent and Gifted (TAG), library media and textbook services, summer school and the ACPS High School Project.
Tess Marmé, Pepperdine
tess.marme@pepperdine.edu
Tess Marmé currently serves as the Associate Director of the Student Employment Office at Pepperdine University. She oversees the Federal Work-Study Community Partner Program that has partnerships with Jumpstart, Step Up Tutoring, the Boys & Girls Club, and the Emily Shane Foundation. Tess began her career in the early education sector, specializing in working with children with autism as a lead behavior therapist. She transitioned into the higher education sector in 2012, moving into her previous role as the Program Administrator for Professional Program at the Straus Institute for Dispute Resolution - Pepperdine Law. Here she coordinated training programs, events, and conferences across the country and around the world for lawyers, judges, and other professionals. She enjoys using her knowledge in special education as well as her experience coordinating national training programs and applying these skills to her current role in the Student Employment Office.
Bernard McCune, Denver Public Schools
bernard_mccune@dpsk12.net
Bernard McCune is the Executive Director of Athletics, Activities & Extended Academic Learning with Denver Public Schools. Prior to Bernard's current role, he was also the Senior Executive Director of Career and College Success. He returns to DPS from RootED -- a philanthropic organization in Denver dedicated to a quality public education for all students -- where he served as a founding partner and Chief Portfolio and Talent Officer. Prior to joining RootED, Bernard served the Oakland Unified School District as Deputy Chief of Post-Secondary Readiness, providing leadership for district schools, principal supervisors, and principals implementing college and career initiatives.
Cynthia McMurry, TeachFX
cynthia@teachfx.com
Cynthia McMurry leads operations and finance for TeachFX, where she works closely with TeachFX's online tutoring and academic research partners. Cynthia has dedicated her career to addressing issues of equity and inclusion, working domestically and internationally in education, financial inclusion, and water and sanitation. She has an MS and MBA from Stanford with a certificate in public management.
Eran Megiddo, Maximal Learning
eranmeg@maximallearning.com
Capping off a 21-year career at Microsoft, Eran Megidddo is in the process of founding his second ed-tech startup. Until recently Eran was CTO for the Windows and Devices group and the Corporate Vice President for Education at Microsoft. During his tenure leading Microsoft's education efforts, he helped deliver products such as Windows for Education, Microsoft 365 for Education, Intune for Education, Microsoft Teams for Education, Microsoft Learning Tools, Reading Coach, and OneNote Class Notebook. He also led the acquisitions of Flipgrid, DataSense, and ChalkUp. Eran held numerous leadership positions including leading the product and engineering teams for Microsoft Excel, PowerPoint, OneNote, Whiteboard, To-Do, and Visio.
Caitlin Mehra, Hoot Reading
caitlin@hootreading.com
Caitlin Mehra is a Bilingual Reading Interventionist and the VP of Literacy and Learning at Hoot Reading. Her team is in charge of the Hoot Reading Assessment, the Hoot Library, including our 150+ self-published Decodables, as well as all Instructional Pathways and Professional Development for the Hoot Teacher Network.
Dr. Katharine Miles, Brooklyn College, CUNY
katiepacemiles@gmail.com
Katharine Pace Miles, Ph.D. is an Assistant Professor in Early Childhood Education at Brooklyn College, City University of New York. Dr. Miles's research interests include orthographic facilitation and mapping, sight word learning, literacy assessment of students with special needs, and literacy instruction for young children that is both developmentally appropriate and grounded in the science of reading. Dr. Miles has published several articles in peer reviewed journals, and she has presented at national and international conferences. She proudly serves as the Academic Advisor for Reading Rescue, a professional development program and a one-on-one research and evidence-based literacy intervention provided to struggling first grade students across New York City. In addition, she supports alignment of Amira, the first artificial intelligence reading tutor, with the field of reading science. Dr. Miles also works closely with New York City's Department of Education to support literacy initiatives and research that impact the city's most vulnerable students.
Keila Miles, Dr. K, The Creat(iv)e Consulting
drk.thecreative@gmail.com
Keila Miles holds a Neuroscience Ph.D., and is skilled in leadership, behavioral neuroscience, molecular & cell biology, mouse model experimental design and execution, and scientific writing. Keila is currently cultivating skills in science/health policy development and implementation; former health in all policy intern at the Cincinnati Health Department (Vital Records) and Science Policy Fellow at Research!America. She is the 2018 recipient of the Ruth L. Kirschstein National Research Service Awards for Individual Predoctoral Fellowships to Promote Diversity in Health-Related Research from the National Institute of Child Health and Human Development. Keila has 5 yrs self-taught experience with neuroimaging and image analysis software and is adept at designing informative and engaging poster and oral presentations.
Brittany Miller, Southern Education Foundation
bmiller@southerneducation.org
Brittany Miller serves as the director for Southern Education Foundation's strategic initiative on Outcomes Based Contracting. In this role, she oversees the learning and coaching with school district leaders to develop an RFP and subsequent contract where a minimum of 40% of the payment to the vendor is contingent on agreed-upon student outcomes. Mot recently, Brittany led as senior director of Expanded Academic Learning for Denver Public Schools (DPS) during the pilot for Outcomes Based Contracting. She has also taught in Denver and Arizona. She is deeply committed to promoting equity and considering community and school context in strategy development. She is an avid SCUBA diver and snowboarder, though typically not at the same time. Brittany holds a doctorate in curriculum studies and teaching from the University of Denver.
Norma Ming, San Francisco Unified School District
mingn@sfusd.edu
Norma's mission is to support leaders at all levels in making better use of evidence that connects implementation and impact to improve student outcomes. She views improvement science as an avenue for making research more accessible and useful to practitioners, by providing the discipline and tools for examining and innovating on one's own practices to achieve personally relevant goals. She is especially passionate about the question of how to develop and spread a culture of inquiry, innovation, and improvement across educational systems.
Elizabeth Moore, Gwinnett County Public Schools
elizabeth.moore@gcpsk12.org
Elizabeth Moore is the Director of Instructional Support for Gwinnett County Public Schools. As the Director of Instructional Support, Elizabeth helps to manage cross divisional and cross department work for the largest school district in the state of Georgia. This work includes but is not limited to RTI/MTSS, Early Intervention Program, Remedial Education Program, GCPS's response to unfinished learning, tutoring, digital learning, and various pilots of supplemental programs.
Jennifer Moore, Initiate Equity
jennifer@initiate-equity.com
As the leader of a private education consulting organization, Jennifer Moore is an independent consultant who supports school teams and educational non-profits to analyze the distinguishable, yet often hidden ways racism, privilege and power impact an organization's success. With twenty years of experience in education, Jennifer leads cross-functional teams to leverage high-impact strategies that directly address racism and its various manifestations. Through this approach Jennifer helps organizations go beyond the limited frame of "bad actors" who commit racist acts, to one that encompasses a systems-level analysis to determine which specific policies and practices are contributing to inequity. Prior to consulting, Jennifer worked for Teach For America-New Jersey. One of her many contributions included leading a major overhaul of their teacher development program to prioritize culturally relevant pedagogy as a framework for new teacher development. Jennifer started her journey in education as a New York City public school teacher where she brought her passion for social justice to her work in the South Bronx. She is from the greater Seattle-Metro area and currently resides in New Jersey with her husband.
Emily Morton, NWEA
emily.morton@nwea.org
Emily Morton is a Research Scientist at the Center for School and Student Progress at NWEA who specializes in using quantitative methodologies to examine academic and developmental impacts of myriad policies and programs on students. Her research interests center around estimating the effects of K-12 education policies and programs related to school schedules, instructional time, and learning environments on student achievement and youth development, and understanding the processes involved in promoting positive youth and human development across the lifespan. She uses applied econometrics and causal inference as well as qualitative methodologies to investigate these topics. She conducts much of her research in partnership with schools and districts, with the intention of producing actionable findings that will directly inform policy and practice and serve to reduce inequality. Most notably, her recent work focuses on examining impacts of the four-day school week on student outcomes. Dr. Morton holds a PhD in education policy and an MPP from Stanford University.
Aly Murray, UPchieve
aly.murray@upchieve.org
Aly Murray is the Founder and Executive Director of UPchieve, an edtech nonprofit that provides free, 24/7 online tutoring and college counseling to low-income students in the U.S. Raised in a low-income, immigrant household by a single mom, Aly struggled to navigate the college application process and ultimately enrolled at the local community college after high school. Six years later, she graduated summa cum laude with a degree in mathematics from the University of Pennsylvania. The concept for UPchieve was informed both by her own experience struggling to access academic support as a low-income student, and by her 10+ years of experience tutoring mathematics to pay her way through college. To date, UPchieve has provided free, online tutoring and college counseling to more than 30,000 students nationwide and matched over 100,000 tutoring requests. For her work on UPchieve, Aly has been featured on the Forbes 30 Under 30 list in Education (2021) and honored as a Roddenberry Fellow (2021).
Richard Nash, Region 7 Education Service Center
rnash@esc7.net
Richard Nash has served in education for 18 years. He has served in several roles such as middle school teacher, high school principal, and assistant superintendent. Richard currently serves as the Director of School Improvement for the Region 7 Education Service Center in Texas.
Dana Nerenberg, Portland Public Schools
dnerenberg@pps.net
Dana Nerenberg is the Senior Director of Academic Programs in Portland Public Schools Office of Teaching and Learning. As part of this work Dana leads Learning Acceleration Team that incorporates High Dosage Tutoring as a Tier 3 intervention, taught by teachers using high-quality, research-based instructional resources.
Chris Norwood, Bay Area Tutoring Association
chris.norwood@bayareatutor.org
Chris Norwood is currently the Chair and Founding Director of Bay Area Tutoring Association, which has won the Silicon Valley Nonprofit Organization of the Year, and the President of the Milpitas Unified School District Board. Chris has also served as the Chief of Strategy and District Partnerships at Silicon Valley Education Foundation, the Co-Founder of One Touch Global Technologies, CEO of Xcel Educational Services, and Worldwide Product Manager for Esker, Inc. Chris earned his Bachelor's degree from Jessup University.
Melanie Ojefua, ExpandED Schools
mojefua@expandedschools.org
Melanie Ojefua is the Vice President of High-Impact Tutoring at ExpandED Schools.
Sam Olivieri, Step Up Tutoring
sam@stepuptutoring.org
Sam Olivieri brings to Step Up more than a decade of experience in leadership roles expanding access to opportunity through education across the PreK-career continuum. Sam was Senior Principal at Guild Education and Partner at Entangled Solutions, where she worked with entrepreneurs to scale impact in education. Prior to Entangled, she was the Chief Strategy Officer for GreatSchools, a national nonprofit that reaches over half of all parents of school-age children in America. Sam started her career as a special education teacher and has worked on school improvement initiatives at the district, state, and national levels. She received her BA from Pomona College and MPP from UCLA. Her passion for education stems from her formative experiences in the classroom, where she learned the power of young people's ingenuity, talents, and passion.
Lynn Olson, Learning Heroes
lynnamyolson@gmail.com
Lynn Olson is an independent consultant and president of Lynn Olson Strategies with expertise in education, strategic communications, philanthropies, and nonprofits. From May 2008-January 2017, she worked for the Bill & Melinda Gates Foundation's K-12 program, where she served as a senior program officer, senior adviser to the director, and deputy director for knowledge management and strategic alliances. Prior to joining the foundation, Ms. Olson was an award-winning writer and editor for 24 years at Education Week, an independent, national newspaper covering K-12 education in the United States. From 1980-1984 she worked for the Children's Defense Fund in Washington, D.C. She is a graduate of Yale University. She helps mission-driven organizations with strategic thinking and analysis, strategic communications, project management, writing, and editing. She is a senior adviser for Learning Heroes, a nonprofit that informs and equips parents to best support their children's educational and developmental success, and a senior fellow with FutureEd, a nonpartisan, solutions-oriented education think tank at Georgetown University.
Philip Oreopoulos, University of Toronto
philip.oreopoulos@utoronto.ca
Philip Oreopoulos is Professor of Economics and Public Policy at the University of Toronto. He received his Ph.D. from the University of California, at Berkeley and his M.A. from the University of British Columbia. He is a Research Associate of the National Bureau of Economic Research and Research Fellow at the Canadian Institute For Advanced Research. He has held a previous visiting appointment at Harvard and the Massachusetts Institute of Technology and is editor at the Journal of Labor Economics. Dr. Oreopoulos' current work focuses on education policy, especially the application of behavioral economics to education and child development. He often examines this field by initiating and implementing large-scale field experiments, with the goal of producing convincing evidence for public policy decisions.
David Parker, ServeMinnesota
david@serveminnesota.org
David Parker, Ph.D, is the Vice President of Research and Development at ServeMinnesota, where he helps lead the National Science and Service Collaborative. He brings a background in educational research to his role in developing, improving, and evaluating AmeriCorps programs, with a focus on effective tutoring models in reading and math. He and his colleagues regularly publish and present research that bridges the research-to-practice gap by highlighting the role and potential of AmeriCorps.
Bowen Paulle, The Bridge Learning Interventions
bo@tbli.nl
Bowen Paulle has advocated for, advised on, and evaluated Saga Education-consulted high-dosage tutoring programs operated by two non-profit organizations in The Netherlands. Based in part on the results of his former research team's randomized controlled trials, he elected to move -- for four days a week -- from the University of Amsterdam to one of these two non-profit organizations, namely, The Bridge. Partnering not just with Saga Education, in the US, but also, for example, with the municipality of Amsterdam and the Dutch Ministry of Education, The Bridge is leveraging the power of evidence-based high-dosage tutoring to generate breakthrough outcomes for disadvantaged students struggling with math.
Francis Pearman, Stanford University
apearman@stanford.edu
Francis Pearman is an Assistant Professor of Education in the Graduate School of Education at Stanford University. His research focuses on how poverty and inequality shape the life chances of children, especially in rapidly changing cities.
Catherine Peretti, CityBridge Education
cperetti@citybridge.org
Cat Peretti has tutored students for more than 20 years, and her experiences personalizing learning to improve outcomes have fueled her career in education policy. After earning her law degree, Cat was an analyst at the US Department of Education focused on grants management during the Obama administration. She then served as the Director of Policy and Accountability at E.L. Haynes Public Charter School. In 2015, Cat became the Executive Director of My School DC, the common application and lottery for the District's public school options. Under Cat's leadership, the lottery program operated with technical precision as the number of participating families and schools steadily increased. Cat brings keen strategic judgment, strong operational skills, a commitment to educational equity and access, and a deep set of relationships with DC's educational leaders to the role leading CityTutor DC.
Jennifer Perla, Innovate Public Schools
jperla@innovateschools.org
Jennifer is the Director of Research and Policy at Innovate Public Schools where she leads a team that develops actionable and accessible research and advocacy tools for community and education leaders. She brings extensive experience in applied and community-based research and a deep commitment to using data as a tool to drive community change. Prior to joining Innovate, she was a research consultant at Harder+Company Community Research where she worked closely with nonprofits, government agencies, and foundations to facilitate learning and translate data and research into action. Much of her work has centered on social justice and equity issues, including education, community health, criminal justice, and housing. A Southern California native, Jennifer grew up in a bilingual and bicultural household in the Inland Empire.
Alanna Phelan, Amplify
aphelan@amplify.com
Alanna Phelan leads Amplify's Tutoring services. Amplify Tutoring provides high-impact tutoring programming to complement the efforts of K-6 students, educators, and families in building reading proficiency and confidence. Amplify Tutoring offers research-aligned tutoring materials, services, and training, and our programs have improved outcomes for students across districts nationwide. A former classroom teacher and school network leader, Alanna most recently led Amplify's Professional Services team prior to launching Amplify Tutoring. Alanna has a Master's in Education and MBA from Stanford University.
Emily Pickard, NSSA
epickard@stanford.edu
Emily Pickard is the Administrative Associate for the Loeb Education Policy Initiative at the Graduate School of Education, Stanford University. Previous positions have ranged from customer service for the Stanford Bookstore and United Airlines to office manager for a local academic publisher. Her interests have always stayed close to education. Emily holds a B.A. in elementary education from CSU Chico.
Raymond Pierce, Southern Education Foundation
rpierce@southerneducation.org
Raymond C. Pierce serves as the president and CEO of the Southern Education Foundation. From 2005 to 2012 Pierce was Dean of the School of Law at North Carolina Central University. From 2007 to 2014 he served on the Council of Legal Education of the American Bar Association. Pierce has also served as a Vice President and on the Board of Governors of the North Carolina Bar Association and as a member of the North Carolina Banking Commission. From 1993-2000 Pierce served as Deputy Assistant Secretary of the U.S. Department of Education's Office for Civil Rights as a political appointee in the administration of President Bill Clinton. Earlier he was an attorney in the law department of the Fortune 50 LTV Corporation. Mr. Pierce is a visiting professor of Public Policy and Political Theology at the Duke University Divinity School.
Cynthia Pollard, Postdoctoral Scholar
cynthia_pollard@stanford.edu
Cynthia Pollard is Postdoctoral Research Associate at Stanford University. She is interested in the role that teachers and teaching play in reinforcing or challenging race- and class-based inequality in K – 12 classrooms. Her current research examines how teacher and student race—and the interaction between the two—affect instructional decision-making and student learning. Cynthia holds a Ph.D. in Education from Harvard University, an Ed.M. from the Harvard Graduate School of Education, and a B.A. from the University of California, Los Angeles. She previously taught elementary school in Los Angeles
Adam Porsch, Amira Learning
adam.porsch@amiralearning.com
Adam Porsch brings more than 20 years of experience across the for-profit, non-profit, public, and philanthropic sectors. Prior to Amira, Adam was a senior member of the US education team at the Bill & Melinda Gates Foundation, where he directly made and managed a grant portfolio of over $200M related to personalized learning, state-based investments, and public charter schools. Earlier in his career, Adam was a consultant at McKinsey & Co., Director of Performance Management at the D.C. Public Schools, and program analyst at the National Center for Education Statistics (ED).
Jamie Poskin, TeachFX
jamie@teachfx.com
Jamie Poskin is the Founder & CEO of TeachFX, an app that uses voice AI to measure student engagement, equity of voice, and discourse patterns in a teacher's virtual or in-person classroom. He is a former high school math and English teacher, coach, and athletic director with an MA in Education and MBA from Stanford. He also spent seven years working as an experimental theater artist with The Wooster Group and as the director of his own company.
Vincent Quan, J-PAL North America/MIT
vquan@povertyactionlab.org
Vincent Quan is co-executive director of J-PAL North America. Together with Laura Feeney, his co-executive director, Vincent leads the office's efforts to reduce poverty by ensuring policy is informed by rigorous evidence in the North America region. Vincent provides strategic direction to the policy and training teams and oversees partnership development and outreach for the office. He works closely with policymakers, practitioners, researchers, and donors to promote evidence generation and increase the use of evidence in policy making. Prior to his role as co-executive director, Vincent led the policy team at J-PAL North America. He has extensive experience translating the results from randomized evaluations into action, promoting a culture of evidence-informed policy across the region. Vincent oversaw J-PAL North America's efforts to cultivate lasting relationships with partners across the evidence-based policymaking ecosystem, including government policymakers, philanthropic leaders, and nonprofit heads. He also launched multiple new initiatives, including the Education Technology and Opportunity Initiative and the Covid-19 Recovery and Resilience Initiative, to generate important studies to identify effective solutions to address poverty. Under Vincent's leadership, research catalyzed by J-PAL North America directly informed policy across all levels of government, including federal recommendations and state policies on education. Before joining J-PAL, Vincent worked at the Prison Law Office, where he conducted research to improve conditions of confinement in prisons across California, and at the Legal Aid Society in New York City, where he assisted low-income residents in navigating the criminal court system. He holds a master's in public administration from Columbia University's School of International and Public Affairs and a BA in history from UC Berkeley.
Toni Rader, Cignition, Inc.
tonir@cignition.com
Toni Rader is the Director of Client Success at Cignition. Toni's professional achievements include receiving PMI Project Management Professional certification, a Master's degree in Educational Leadership, and graduate-level credits in instructional design, emotional intelligence, social justice, and diversity, equity, and inclusion. Prior to joining Cignition, Toni served as a Human Resources Staff Development Administrator, Project Manager, Data Literacy Specialist, Instructional Designer, and Facilitator / Presenter at Washoe County School District.
Megan Rafferty, Air Tutors
meganrafferty@airtutors.org
Megan Rafferty (M.Ed.) began her career in education in the classroom at Aspire Public Schools in South Stockton, CA. She has nearly a decade of regional and national work supporting educational organizations and practices through qualitative research, elevating public school board practices, developing organizational partnerships, providing outreach for Cal-PASS Plus, supporting college access, and serving as a charter school organization board member. Megan's passion for student success continues to be the focus of her work in education. Megan runs a small cattle ranch in the Central Valley with her family.
Carolina Ramirez, SFUSD
ramirezc3@sfusd.edu
Carolina Ramiriz completed her doctorate in School Organization and Educational Policy December 2019 and subsequently worked as a researcher and data analyst with the EducationTrust—West (ETW). Her past work spans the P-16 spectrum and includes issues like: P-16 basic needs, remediation/developmental education, dual enrollment, parenting college students' needs, teacher recruitment and retention within primary and secondary grades, dual language learners, academic self-concept, undergraduate enrollment patterns, and undergraduate persistence.
Matthew Rascoff, Stanford University
mzrascoff@stanford.edu
Matthew Rascoff is the Vice Provost for Digital Education at Stanford University. Matthew joined Stanford in April 2021, founding and overseeing the Digital Education team. From 2017-21 he was the Associate Vice Provost for Digital Education and Innovation at Duke University, where he led the Duke Learning Innovation team. He was previously Vice President and founder of the Office of Learning Technology & Innovation for the University of North Carolina system, where he worked from 2014-17. Matthew launched JSTOR's first international office in Berlin, where he was a Fellow of the Bertelsmann Foundation and a strategic advisor to the Robert Bosch Foundation. He led product management teams at Wireless Generation and helped launch the strategy group at ITHAKA (now Ithaka S+R). Matthew's experience also includes Google, where he worked on the Book Search operations team. After undergraduate studies at Columbia University he did graduate work at Bogazici University in Istanbul on a Fulbright Scholarship. He also earned an MBA from Harvard Business School and represented the state of North Carolina as a German Marshall Memorial Fellow in 2013.
Cortney Richardson, Peer Power Foundation
cortneyinspires@peerpowerfoundation.org
Cortney Richardson serves as a Program Director and Ambassador for the Peer Power Foundation, a youth development organization which hires high performing college and high school student stories tutor their peers. He is the Youth and Young Adult Pastor at New Life in Christ, under the leadership of Bishop Kevin & Pastor Linda Willis. He also serves as a legacy leader, tour manager, and advisor council for D&P Joubert, LLC, an international entertainment and touring company founded by Phyliss McCoy-Joubert. Cortney is a graduate of The University of Memphis where he received numerous awards and scholarships for his service as a transformational leader.
Estefania Rios, Rahway Public Schools & NJEA
erios@rahway.net
Estefania Rios is an inclusive educator who strives to create a learning environment that is equitable and accessible for all students. Making an impact on education and the lives of her students is her driving force.
Elise Robertson, Guilford County Schools
roberte5@gcsnc.com
Elise Roberston is the Tutoring Program Administrator for Guilford County Public Schools.
Carly Robinson, Stanford University
carly_robinson@stanford.edu
Carly Robinson is a Senior Researcher at Stanford University and the Director of Research of the National Student Support Accelerator. Before joining Stanford, she was a Postdoctoral Research Associate at the Annenberg Institute at Brown University. Her research interests sit at the intersection of education, psychology, and policy. In particular, she draws on insights from social psychology and behavioral science to design and experimentally test interventions to improve relational, engagement, and learning outcomes for students. To date her work has focused on strengthening educator-student relationships, mobilizing effective family engagement, and deploying tutors effectively. As a complement to her applied research, her methodological work emphasizes open science practices, such as preregistering hypothesis-testing studies. Prior to conducting educational research, Carly worked as a New York City teacher. She holds a PhD in Education from Harvard University, a Master's in Applied Positive Psychology from the University of Pennsylvania, and BA in Psychology from Williams College.
Leticia Robles, Region One Education Service Center
lrobles@esc1.net
Leticia Robles is the Instructional Support Lead for TutorHub a service provided by Region One Education Service Center SubHub Department to assist Local Education Agencies (LEA) in the recruitment and placement of high-quality trained tutors that will provide supplemental targeted instruction to address student needs. TutorHub provides trained tutors to implement accelerated instruction through high impact tutoring to support LEAs in addressing learning loss by meeting the requirements for HB 4545. TutorHub provides a full-service option for TCLAS Decision 6 LEAs seeking access to TEA subsidized high quality instructional materials for K-8 Math and Reading, the use of an online tutoring platform for in-person and remote tutoring sessions, and tutors trained in research-based principles of high impact tutoring. TutorHub provides technical assistance to design, implement and continuously improve an afterschool program for TCLAS Decision 11 LEAs.
Nati Rodriguez, Annenberg Learner
nati@natirodriguez.com
Nati Rodriguez's mission is to increase success, education, and work opportunities for learners of all ages and abilities. Nati has crafted and executed the roadmap for multiple edtech organizations. She previously served as Co-Founder and Executive Director of Step Up Tutoring, a non-profit that delivers free online tutoring. She serves as Head of Professional Learning at Mindsets, a real-world math problem solving platform. As Program Director at Annenberg Learner, Nati is focused on three key areas to advance excellent teaching and learning: the service to educator pipeline, expanded learning opportunities, creating and distributing high-quality educational resources. Nati received her B.S. and M.Ed. from Stanford University and MBA from UT Austin.
Jennifer Rosenbaum, DC Public Schools
jennifer.rosenbaum@k12.dc.gov
Jennifer Perla is an established leader in the field of education, having worked in public schools and districts for over fifteen years. She began her career as a teacher in DC Public Schools (DCPS) and went on to coach teachers across DCPS and DC charter schools. Jennifer served as the Director of Instruction and Performance for the Office of Early Childhood Education in the NYC Department of Education, leading a multi-year rollout of Common Core aligned standards for over 3,000 pre-k teachers in the city. She then came back home to DC, where she served as a founding school leader at KIPP DC, and later coached teachers and leaders across the network. Jennifer currently serves as the Deputy Chief of Acceleration at DCPS, where she drives strategy for accelerating student learning in response to the COVID-19 pandemic, including high impact tutoring, Multi-Tiered Systems of Support (MTSS), ESSER funding, and coaching from central services to schools.
Hannah Rosenstein, Brown University
hannah_rosenstein@brown.edu
Hannah Rosenstein is a Master of Public Affairs student at Brown University and has been working with NSSA on a project to create a landscape analysis of state tutoring policies. She previously worked as a middle school math teacher through Teach for America. Hannah holds a BA in Public Policy from Brown University and an EdM in Curriculum and Teaching from Boston University.
Angela Rossi, Match Education/ Match High School
angela.rossi@matchschool.org
Angela Rossi is the Corps Director at Match High School in Boston, MA. She has served as a special education teacher (in 9th grade English, Composition, and Life Skills) as well as a consultant, supporting tutors and teachers to build key executive functioning and social-emotional learning systems in their classrooms. She has served as the Director of the Match Corps for nearly three school years.
Monique Saastamoinen, University of North Carolina Greensboro
mnsaasta@uncg.edu
Monique Saastamoinen is a third-year doctoral student in the Department of Educational Leadership & Cultural Foundations at UNC Greensboro. Prior to this, she was a community-based licensed social worker (LMSW) supporting youth and families in foster care and transitional living. Her dissertation is a qualitative study of a tutoring partnership between a university and one urban school district in an ethnically, racially, and sociolinguistically diverse city. She is particularly interested in the relational aspects of tutoring and areas of overlap with the research on mentorship and youth outcomes.
Alan Safran, SAGA Innovations/ dba Saga Education
asafran@sagaeducation.org
Alan Safran founded Saga Education in 2014 with a mission to accelerate educational equity. Mr. Safran has 30 years of experience in public education, including nine years at the Massachusetts Department of Education where he served as Deputy Commissioner, and twelve years at Match Education in Boston, a charter school. During his time at Match, he helped create the Match Corps, the first of its kind urban education fellowship in which recent college graduates tutor a personal caseload of students full-time, at the school, during the school day. He then carried the idea out of the charter setting into traditional districts, in Houston, Texas; Lawrence, Massachusetts; Chicago, Illinois and Stamford, Connecticut.
Anthony Salcito, Varsity Tutors
anthony.salcito@varsitytutors.com
Anthony Salcito works to support institutions and educators with solutions for high-dosage tutoring, homework help, test prep, and enrichment all with the goal of driving student outcomes and helping transform education. He is a recognized leader in driving education transformation and has worked globally with education leaders and organizations to support new approaches to delivering student impact and supporting learners. Prior to joining Varsity Tutors, Anthony served as Vice President of Worldwide Education for Microsoft.
Nereyda Salinas, Stanford University
nxsalinas@stanford.edu
Nereyda Salinas is an innovative, education entrepreneur who enjoys building organizations/units that help individuals realize their full potential, especially those committed to high-quality, accessible learning. Her experience spans youth and graduate-level leadership development. Most recently, she built the Stanford EdCareers office, leading a team in developing a career coaching model and a curriculum that scaffolds the career search process for students and alumni. By helping education researchers and practitioners better understand their purpose, options, and career plans, and then funneling this human capital to the most cutting-edge education organizations, Stanford GSE impacts education around the world.
Penny Schwinn, Tennessee Department of Education
penny.schwinn@tn.gov
Dr. Penny Schwinn was sworn in as Tennessee's education commissioner on February 1, 2019. As commissioner, Dr. Schwinn is committed to building on Tennessee's momentum over the last decade, and accelerating growth through the state's strategic plan, Best For All, which focuses on high-quality academics, student readiness and support, and the state's current and future educators. Commissioner Schwinn began her work as a high school history and economics teacher; previously serving as a Chief Deputy Commissioner of Academics, an Assistant Superintendent, a school principal, and an elected school board member. Commissioner Schwinn earned her Bachelor of Arts from UC Berkeley, her Master of Arts in Teaching from Johns Hopkins University, and her Ph.D. in Education Policy from Claremont.
John Scianimanico, Connecticut State Department of Education
john.scianimanico@ct.gov
John Scianimanico has nearly a decade of experience in education, policy, politics, and philanthropy. During this time, he has developed valuable experience managing multi-million dollar projects, working directly with senior government and university officials, developing strategic initiatives in state education policy, and leading high-performing teams to achieve great results. He has served in state and federal government and proudly volunteers on alumni committees with multiple nonprofit organizations.
Dr. Colby Self, Texas Education Agency
colby.self@tea.texas.gov
Dr. Colby Self joined the Texas Education Agency in June of 2021 as the Director of Texas Tutoring Supports. Colby joined after 20 years in Pflugerville ISD where he most recently served as the principal of Fannie Mae Caldwell Elementary School where he was named principal in 2012. Colby completed his Ph.D. in School Improvement from Texas State University in May of 2022. He enjoys spending time with his wife and daughter when possible.
Justin Serrano, Littera Education Inc
justin@litteraeducation.com
Justin Serrano founded Littera in 2020 with the mission to provide every student with the care and attention of a great tutor. Littera provides a tech-enabled system that allows school districts and supporting organizations to customize tutoring programs that scale, deliver outcomes for kids, and can be sustained. The vision for Littera draws on Justin's education leadership experience over the past 25 years, which includes managing large-scale tutoring service operations, leading a job-embedded PD business serving Title I school teachers and leaders, and, most recently, in holding leadership roles in large-scale assessment, data analytics, and learning management companies.
Ashley Sheils, Virginia Learns
ashleyparkersheils@gmail.com
Dr. Ashley Parker Sheils earned her Ph.D. in Teaching and Learning from Southern Methodist University in 2017 and has 16 years of experience as a teacher, literacy coach, and program director. With a passion for public education and equitable access to high quality literacy programming for all children, Ashley has experience leading large scale educational initiatives, such as a federal research study as project coordinator, and most recently serving as the Director of Mission Acceleration, a statewide high impact literacy tutoring model in Mississippi, as well as the Director of the Mississippi Campaign for Grade-Level Reading, a statewide initiative focused on improving literacy outcomes for children. Ashley is currently serving as a independent contractor for Horne Government Services and nonprofit agencies, including Virginia Learns/Accelerate Virginia and the Mississippi United Way Association, with roles specifically related to planning, implementing, and scaling evidence-based educational practices and literacy interventions.
Jenny Siegel, San Francisco Education Fund
jsiegel@sfedfund.org
Jenny Seigel has worked in the nonprofit industry for nearly a decade, gaining experience in youth development, education, and social impact. Jenny joined the Ed Fund in 2018, as part of our Corporate Volunteer Engagement Program, Circle the Schools. Jenny has worked in various roles while always supporting underserved youth and exposing them to new opportunities. As the Director of Programs, she is passionate about advancing equity by partnering local companies and schools to provide career exposure to students, and bring resources into SF's highest needs schools. By utilizing the vast amount of resources SF has to offer, she builds strong relationships with differing worlds to build a stronger city and community. Outside of the office, Jenny enjoys getting to experience the beautiful outdoors the Bay has to offer through camping and hiking. Originally from the Los Angeles suburbs, Jenny ventured to the Mid-West for college and graduated with a BA in Communications from Indiana University.
Melissa Sikorski, FEV Tutor
melissa.s@fevtutor.com
Melissa Sikorski is the Manager of Curriculum and Instruction at FEV Tutor.
Kay Sims, Huntsville City Schools
katrinet.sims@hsv-k12.org
An Educator for 20 years, Katrinet Sims is the Program Coordinator and instructor of Huntsville City School's Career Tech Education Teaching and Training Program. For the past 6 years, Katrinet has focused on enhancing a teacher education program that would interconnect a teacher pipeline initiative from high school through college and into the workforce. She has the joy of educating aspiring students that have an interest in pursuing careers in education, childcare, social work, child psychology and speech pathology. With this role, she works closely with local community members to provide opportunities for the many students in her program. She spends extra time advising and leading students in a professional student organizations such as Family Career and Community Leaders of America and Future Teachers of Alabama. She also serves as a Huntsville Education Association Building Representative.
Mindy Sjoblom, OnYourMark
msjoblom@onyourmarkeducation.org
Mindy Sjoblom is the Founder and CEO of OnYourMark. Mindy started OnYourMark with a passion for early literacy and deep experience building systems to cultivate and develop educators. While preparing to launch OnYourMark, Mindy served as an Entrepreneur in Residence at Charter School Growth Fund where she started her early literacy journey at the nexus of a growing demand for high-impact tutoring to address pandemic learning recovery and increased need to support schools with foundational skills reading instruction across the country.
Jessica Sliwerski, Ignite! Reading
jessica.sliwerski@ignite-reading.com
Driven by an unshakable belief that every student in America has the right to read on time, Jessica Sliwerski co-founded Ignite! Reading to reimagine how students are taught to read in school. She launched Ignite! Reading while she was CEO of Open Up Resources, a national nonprofit that increases equity in education by making high-quality curricula openly accessible to schools and districts. Jessica began her career with Teach For America in New York City before becoming a founding teacher, then Assistant Principal, at Success Academy Charter Schools. She later became a literacy specialist, bringing instructional best practices to district schools at The Urban Assembly, a nonprofit overseeing more than 10,000 students in secondary schools. Jessica also co-founded and was the Chief Academic Officer & Chief Product Officer of the adaptive literacy software company LightSail Education. Jessica's work has been featured in the documentary films The Lottery and The Right to Read. She is a breast cancer survivor and the author of the children's book Cancer Hates Kisses (Penguin, 2017). Jessica loves yoga, traveling, and reading with her daughter.
John-Paul Smith, North Carolina Education Corps
john-paul.smith@nceducationcorps.org
John-Paul Smith is the Executive Director of North Carolina Education Corps.
Stephanie Spangler, Bellwether
stephanie.spangler@bellwether.org
Stephanie Spangler is an associate partner with Bellwether in the Strategic Advising practice area specializing in academic and program strategy. Since joining Bellwether, her work has focused on supporting school districts and charter organizations with strategic planning, continuous improvement, and other change management efforts. Prior to joining Bellwether, Stephanie completed a dual degree at the University of Virginia, where she received an MBA and a master's in curriculum and instruction. During the summer of 2018, Stephanie worked as a special assistant to the chief engagement officer of Richmond Public Schools. In that role, she supported the development and drafting of the district's five-year strategic plan. Stephanie also taught in both charter and district schools in Washington, D.C. She began her career as a Capital Teaching Resident at KIPP DC, where she was part of a founding elementary school team. She later transitioned to D.C. Public Schools and taught fourth grade at Tubman Elementary School. Stephanie was consistently rated highly effective under the DCPS IMPACT system. She also served as grade level chair, a member of the academic leadership team, and the author of the fourth-grade ELA curriculum.
Kenneth Stowe, NMPED
kenneth.stowe@ped.nm.gov
Kenneth Stowe serves the NMPED as the Division Director of Curriculum & Instruction. Previously, Kenneth served as the state director for Title I, Part D programs and as a policy analyst. Before coming to the NMPED, Kenneth served as a middle school teacher and athletic coach. During his summer breaks, he took on fellowships in advocacy, community organizing, and public policy. Kenneth holds a Master's in Secondary Education from Johns Hopkins University and is dual certified in Special Education and Middle School. Kenneth is passionate about the power of individual teachers to improve life outcomes for youth.
Kelsey Strautz, Grand Valley State University
strautzk@gvsu.edu
Kelsey Strautz is the Special Projects Manager at GVSU. Previously Kelsey was an educator for eight years. Kelsey recieved her Bachelor's degree from Grand Valley State University and her Master's from Grand Canyon University.
Maurice Telesford, Ferndale Public Schools/Ferndale Education Association
maurice.telesford@gmail.com
Maurice Telesford is a 14th-year teacher in Ferndale, Michigan (a small city just north of Detroit). He teaches Physics and AP Computer Science. He is also the President of his teacher union (Ferndale Education Association). He has served as President for 9 years. Maurice is a second-year participant in the Tutoring Advisory Group. He is interested to talk about schools that are approaching education with innovation and success.
Jamie Thomas, OnYourMark
jthomas@onyourmarkeducation.org
Jamie Thomas is incredibly passionate about both the science of reading and high-impact tutoring. As a founding team member at OnYourMark, Jamie is eager to continue to grow in our work to serve more students at the highest quality for the best outcomes.
Thomas Toch, FutureEd
thomas.toch@georgetown.edu
Thomas Toch is the director of FutureEd, an independent policy center at Georgetown University's McCourt School of Public Policy. He is a former senior partner at the Carnegie Foundation for the Advancement of Teaching and a founder and former co-director of the think tank Education Sector. Toch was a guest scholar at the Brookings Institution and has taught at the Harvard Graduate School of Education. He helped launch Education Week and served as the publication's co-managing editor. He was a writer and editor at U.S. News and World Report and has contributed to The Atlantic, The New York Times, The Washington Post, The Washington Post Magazine, The New Republic, Newsweek, The Washington Monthly, and other national publications. He is the author of two books on American education, In the Name of Excellence and High Schools on a Human Scale.
Dan Tracy, MIND Research Institute / MIND Education
dtracy@mindresearch.org
Daniel Tracy began his career in education as a High School Math Teacher before joining MIND Research Institute as an Education Consultant and Curriculum Specialist. He is committed to improving math education and speaks across the country to illuminate the power and necessity of neuroscience-based, interactive math software that is designed to teach all students how math really works.
Grace Tummel, K-12 Connect at GVSU
tummelg@gvsu.edu
Grace Tummel joined the GV NextEd Co-Lab in June of 2022 as the Tutor Corps Manager for K-12 Connect. Her experience and studies have been centered around college student engagement, leadership, and success. Prior to joining the Co-Lab she held roles managing leadership and learning initiatives for the Hauenstein Center for Presidential Studies at GVSU, developing a student engagement program for a small art and design college, advising a million dollar student philanthropy, Dance Marathon at FSU, and working with leadership programming at the Center for Leadership and Social Change at Florida State University.
Chayne Turano, East Windsor School District
chayneturano@gmail.com
Chayne Turano has taught science at Melvin H. Kreps Middle School for over a decade. She has a passion for inspiring creativity and technical thinking through STEM and engineering practices. Her personal and professional passions are geared toward guiding students to realize their full potential and tap into their inner strengths.
Alyssa Van Camp, TeachFX
alyssa@teachfx.com
Alyssa Van Camp is a former 4th grade teacher and mathematics interventionist with a B.S. in Elementary Education and Child Studies, an M.Ed. in International Education Policy & Management, and a Ph.D. in Special Education from Vanderbilt University's Peabody College of Education & Human Development. Alyssa has dedicated her career to developing and evaluating innovative education solutions that promote equitable outcomes for historically underserved student populations in classrooms, schools, districts, and states. Prior to TeachFX, Alyssa completed a Ph.D. focused on applying emerging technologies to develop scalable, evidence-based teacher support interventions that improve teachers' implementation of evidence-based practices with students with and at-risk for disabilities.
Zeisa Vieira, NSSA
zvieira@stanford.edu
Zeisa Vieira is the Engagement and Development Project Coordinator for the National Student Support Accelerator at the Annenberg Institute. Prior to this role, she served as a middle school math teacher for six years in New York City. In this role she developed math curricula that sparked student's engagement, led and managed a team of teachers through professional development, and delivered projects that brought student success. Additionally, Zeisa is also a Content Strategist with a passion for digital content curation. She has created promotional content for various brands on social platforms like, Instagram, TikTok, Youtube, Pinterest and more. She holds a Master's Degree in Middle-School Education from Relay Graduate School of Education, as well as a Bachelor's degree in Sociology with a concentration in Education Policy from College of the Holy Cross.
Stephanie Wall, Kelly Education
stew823@kellyservices.com
Stephanie Wall is a dedicated educator with strengths in school improvement, program development/implementation, and writing/implementing grants. As a classroom teacher, building administrator, and district leader she has demonstrated a commitment to driving outcomes for all learners. As a certified human resources professional, she has designed and executed global processes including performance management, succession planning, and recognition. Experience as a corporate HR professional has contributed to a greater understanding of the organizational processes required to lead sustainable change and improve outcomes for students and schools. She believes all educational service providers have a calling to empower students to flourish. Kelly Education has the power and experience to drive innovative solutions for districts effectively and efficiently. She is passionate about connecting quality talent quickly to students and schools and delivering exceptional instruction that moves to learn. Leading the Kelly Tutoring Solution allows her to leverage her experience and passions to impact students, schools, and communities.
Jason Wallace, Region 7 Education Service Center
jwallace@esc7.net
Jason Wallace joined Region 7 Education Service Center in 2022 as a Coordinator for the Center for Effective Schools. Prior to Region 7, he was the Director of The Office of Tutoring Services at Dallas Independent School District. He am a graduate of Austin College, where he majored in Biology, and he holds a Master of Public Health from the University of Texas Houston School of Public Health.
Wendy Wallace, NSSA
wendy_wallace@brown.edu
Wendy Wallace is the Director of Engagement and Development for the National Student Support Accelerator. Prior to this role, she was a College and Career Strategist for the Rhode Island Department of Education, where she managed the states' largest college and career readiness initiative (PrepareRI). Wendy led the PrepareRI Core Team, an inter-agency task force with representatives from the Governor's Office, Governor's Workforce Board, Rhode Island Department of Education, Office of the Postsecondary Commissioner, and Rhode Island Commerce. She also recruited, hired and managed PrepareRI Ambassadors, a group of over 50 education and community leaders who implemented different aspects of the initiatives' priorities.
Rose Wang, Stanford
rewang@stanford.edu
Rose Wang is a third year PhD student at Stanford University, advised by Noah Goodman and Dora Demszky. Rose works on natural language processing (NLP) for education and is grateful to be funded by the NSF Graduate Research Fellowship.
Angela Watkins, Stanford GSE
ahwatkins@stanford.edu
Angela Hall Watkins is Associate Dean for External Relations at Stanford University. Previously, she served as Executive Director of University Priorities at The University of Texas at Austin. Prior to joining UT, Angela was Vice President for Institutional Advancement at Huston-Tillotson University and Assistant Vice President at ACT, the leading US college admissions testing company. She previously served as Managing Director of the National Center for Educational Achievement, a K-12 educational research and advocacy organization. She has served on numerous non-profit boards including Hospice Austin, SAFE Alliance, Trinity Episcopal School, and Welcome Table. Angela received her B.A. from Stanford University and her M.A. from the University of Michigan. She is married to Craig Watkins and is mom to Cameron '18.
Nancy Waymack, NSSA
nwaymack@stanford.edu
Nancy Waymack is the Director of Research Partnerships and Policy for the National Student Support Accelerator at the Annenberg Institute. Most recently she has served as a senior program officer at the Bill & Melinda Gates Foundation and an education policy consultant. Prior to joining the Gates Foundation, Nancy was the Managing Director of District Policy at the National Council on Teacher Quality. Nancy spent a decade at the San Francisco Unified School District, where she served as the Executive Director for Policy and Operations. Prior to moving to San Francisco, Nancy was the Assistant Budget Director at the District of Columbia Public Schools and an elementary school teacher in Houston.
Seth Weinberger, Chapter One
seth.weinberger@gmail.com
Seth Weinberger is the Founder and Executive Director of Chapter One.
Tracey Weinstein, Deans for Impact
tweinstein@deansforimpact.org
Tracey Weinstein is a Vice President of Program for Deans for Impact where she oversees the organizations efforts to ensure aspiring educators and those that prepare them have access to practical tools and resources to improve their practice in alignment with the science of learning. Tracey is currently working with programs in Deans for Impact's Aspiring Teachers as Tutors Network on a pilot study examining the impact of a suite of tutor training materials on aspiring teacher/tutor knowledge and skill with respect to using high-quality instructional materials to accelerate student learning in elementary math. Prior to joining DFI Tracey worked as an educational researcher and on education policy at a national education nonprofit. Tracey received her bachelor's degree in history from the University of California, Davis and her Ph.D. in Education Policy from the University of Southern California, Rossier School of Education.
Melissa White, NH Dept. of Education
melissa.a.white@doe.nh.gov
Melissa White is the Division Director for Learner Support at the New Hampshire Department of Education. As Division Director, she oversees several bureaus including the Bureau of Special Education Programs, the Bureau of Adult Education, the Bureau of Career Education, the Bureau of Wellness and Nutrition Programs and the Bureau of Instructional Support, which encompasses all federal title, ESEA and Covid-19 programs.
Sara White, NSSA
sara_white@brown.edu
Sara White is a Research Associate at the Annenberg Institute. Her work with the National Student Support Accelerator employs mixed-method research to explore the effective implementation of high-impact tutoring in pilot sites across the country. Her research interests include personalized student support, cross-sector collaboration, and rural education. She holds an M.A. in Urban Education Policy from Brown University and a B.A. in Religion from Carleton College. Prior to joining Annenberg, she served as a College & Career Counselor with the Pennsylvania College Advising Corps.
Shelby White, Pepperdine University
shelby.white2@pepperdine.edu
Shelby White currently serves as the Director of Student Employment at Pepperdine University located in Malibu, California. Shelby oversees the Student Employment (Work Study) Program which seeks to enhance students' educational experiences by both supporting students throughout their employment and providing resources to departments in order to promote student learning and development. Shelby has worked in the field of Student Employment/Career Development for over seven years and currently sits on the National Student Employment Association (NSEA) Board and serves as Past President for the Western Association of Student Employment Administrators (WASEA). Shelby holds a Bachelor's degree in Psychology and a Master's Degree in Counseling and College Student Personnel Services both from California Lutheran University.
Adeola Whitney, Reading Partners
adeola.whitney@readingpartners.org
Adeola ("Ola") Whitney brings 20+ years of educational leadership experience to the CEO role. At Reading Partners, Ola has led the organization through the development of a new strategic plan, the rollout of an online tutoring platform and several new partnerships, an increase in the size and diversity of the national board, and strengthening the organization's commitment to race equity, diversity, and inclusion (REDI). Ola led the expansion and implementation of the college-success program and managed executive leadership in the Bay Area, Baltimore, Chicago, and New York City.
Sharla Williams, The Commit Partnership
sharla.williams@commitpartnership.org
Sharla is a Texas native and lifelong resident of Fort Worth. She is a proud Fort Worth ISD graduate and credits several of her FWISD teachers for her eventual career in education. Sharla has been an educator in the D/FW area for 20 years. She has served as a teacher, assistant principal, and principal in charter, private, and traditional public schools. Currently, she serves as Senior Director of Academic Recovery, where she supports the work of launching and scaling high-impact tutoring in districts across Dallas County. Sharla earned a Doctor of Education in Curriculum and Instruction from Texas A&M University where she studied the school leader's role in closing the opportunity gap. In addition to her role at Commit, she is co-founder and managing partner at School Leadership for Social Justice, a non-profit consulting firm that helps schools and districts launch their work in educational justice and equity. Sharla also has a deep commitment to service and community. She serves on several local boards and committees, including Educational First Steps, Trinity Metro, and Trinity Valley School's equity, inclusion, and community committee.
Darryl Willie, Duval County Schools - Florida
dwillie@sagaeducation.org
Darryl Willie is a dynamic education ambassador with vast experience from K-12 to higher education. He has worked in education for the past 20 years from the front lines as a classroom educator with Teach For America in the Mississippi Delta; to education administrator in California at UC Berkeley. Darryl is a member and past Chair of the Duval County School Board in Jacksonville, Florida. In addition to his school board role, Darryl works as a non-profit leader and consultant in education (including Saga Education) and workforce development, fostering community and business partnerships, managing strategic projects, and accelerating and facilitating learning spaces across multiple cities and states. Darryl's work has been centered on impacting communities of color, with an intentional focus on sustainable outcomes for students and young adults.
Dr. Holly Windram, Hope Network's Michigan Education Corps
hwindram@hopenetwork.org
Dr. Holly Windram is the Executive Director of Hope Network's Michigan Education Corps. We replicate the Minnesota Early Learning Corps, Reading Corps, and Math Corps programs in Michigan. AmeriCorps members are placed as full-time interventionists in schools to deliver high-impact, research-based literacy or math intervention. Serving in 70 schools this year. Non-profit. Serve on several non-profit boards. Funding is largely through State of MI and Michigan Department of Education.
Benjamin Yee, Pencil Spaces
benjamin.yee@pncl.tech
Benjamin Yee is the Chief of Staff at Pencil Spaces. For over a decade Benjamin has pursued a mission driven career in leadership roles in politics, government, civic technology and non-profits. He is also the co-founder of You Matter Nation which develops non-partisan curricula and teaching materials for civics, organizing and politics workshops.
Lakisha Young, The Oakland REACH
lakisha@oaklandreach.org
Lakisha Young is Founder & CEO of The Oakland REACH, a parent-run organization founded in 2016. Lakisha developed a formula that has guided the REACH's work since day one: Ask families questions. Listen to their aspirations. Build the solutions. This formula has produced a mix of groundbreaking programming and advocacy work over the last 6 years, including The Opportunity Ticket, which gives the most vulnerable students higher preference for enrolling in quality schools, and the Literacy for All campaign. During the pandemic, Lakisha pioneered the REACH's most innovative work to date: The Virtual Family Hub, a one-stop shop supporting families' economic survival and their children's educational success. Inspired by the Hub, the REACH is adopting The Liberator Model as a framework for strengthening academic achievement and socio-economic well-being.
Shani Young, North Carolina Education Corps
shanitah.young@nceducationcorps.org
Shanitah "Shani" Young is the Director of Corps Member Learning and Experience, at North Carolina Education Corps. Shani graduated from Southern Methodist University with a B.A. in Spanish, a B.S. in Ethnic Studies, and later went on to receive an M.S. in Neuroscience and Education from Columbia University's Teachers College. Shani was an early childhood educator for seven years, during which time she was certified in ESL instruction & mindful teaching. During her tenure in public schools, Shani served as a district-wide trainer for first grade mathematics. Upon arrival in NC, Shani served as a policy analyst in the Office of the Secretary, where she supported the creation of guidance to reopen K-5 schools during the peak of COVID. Today, Shani continues to serve students through her work at North Carolina Education Corps, a non profit dedicated to connecting students to caring adults for tutoring.
Amirpasha Zandieh, GO Foundation
azandieh@greatoakscharter.org
Amirpasha Zandieh is the Director of Program Improvement and Research at the GO Foundation.